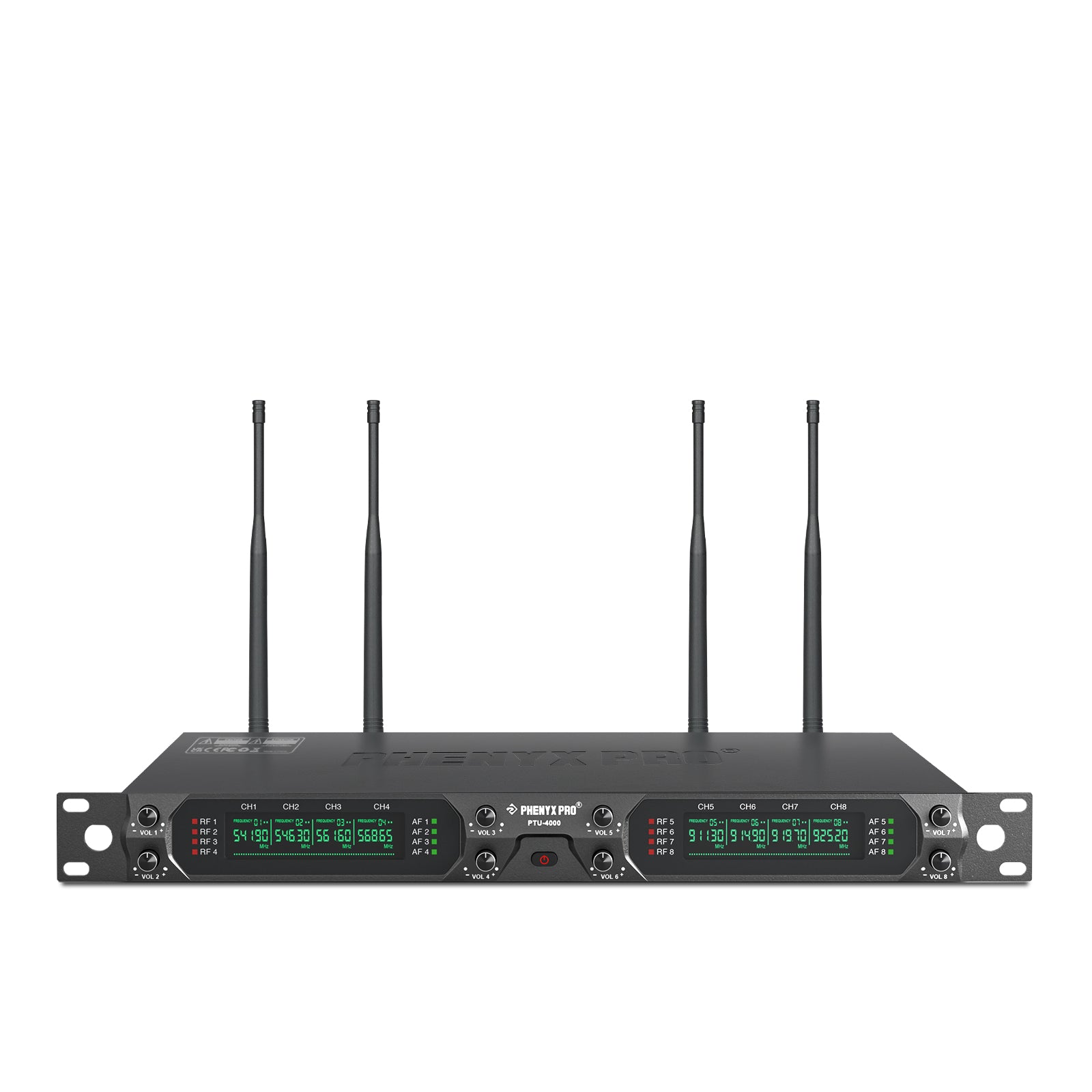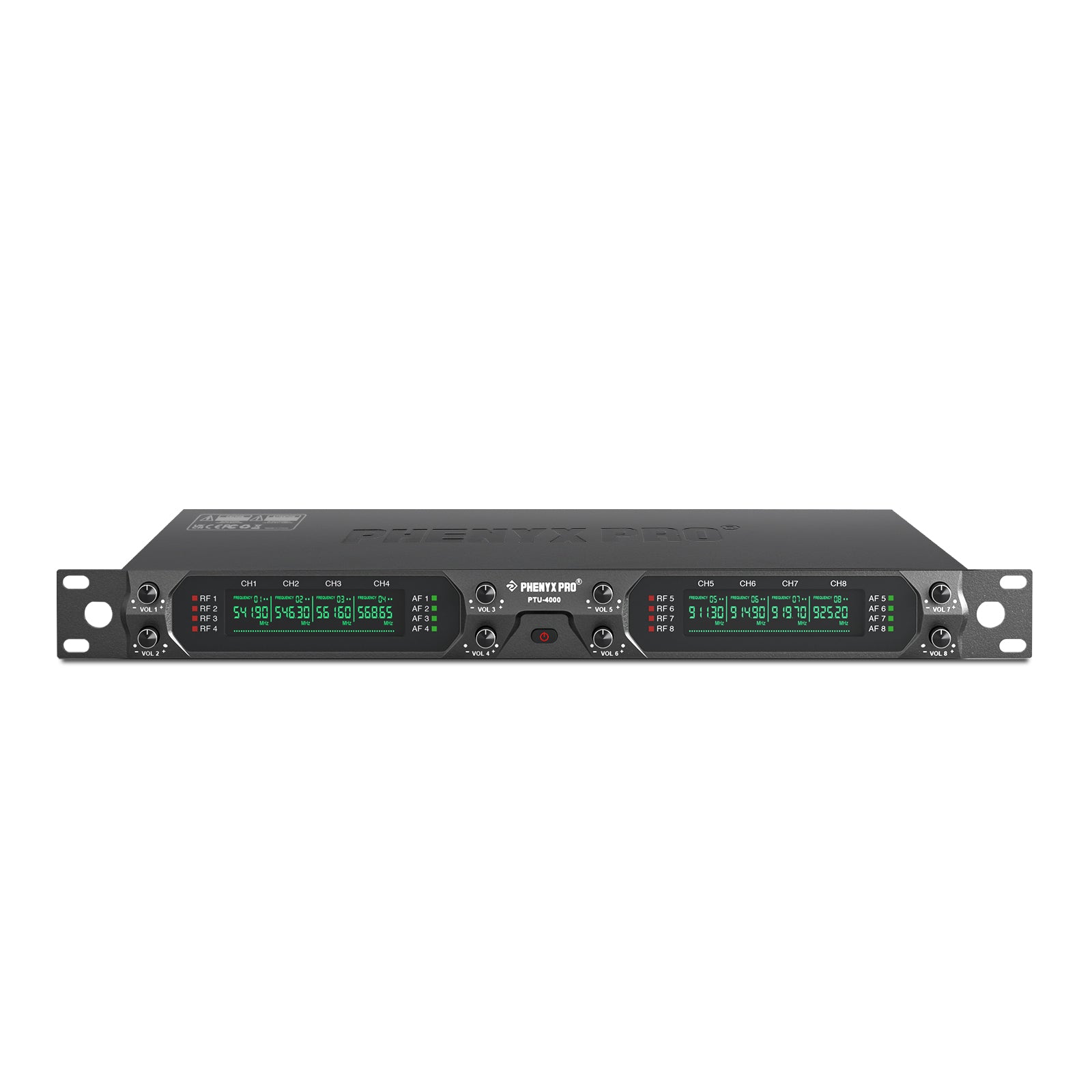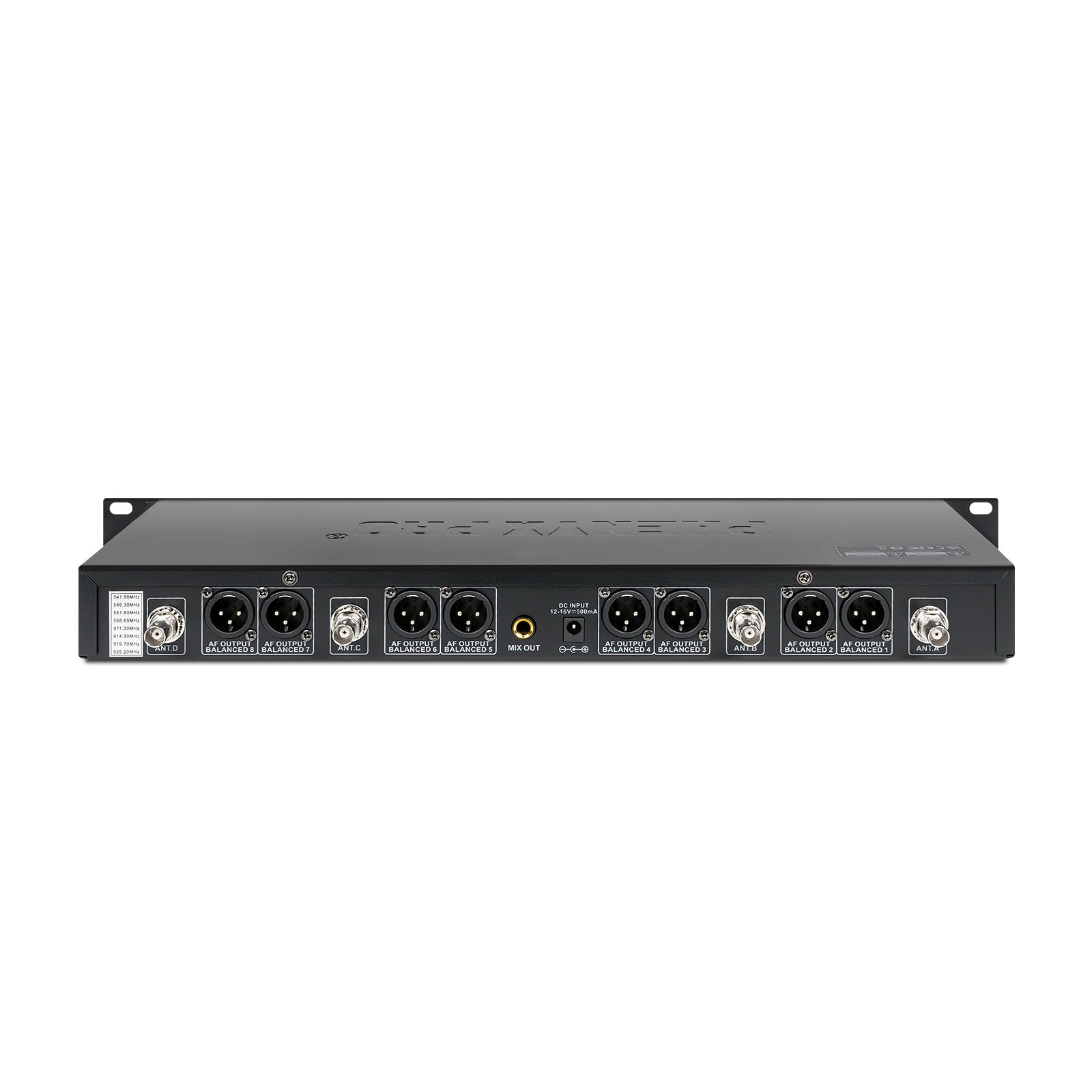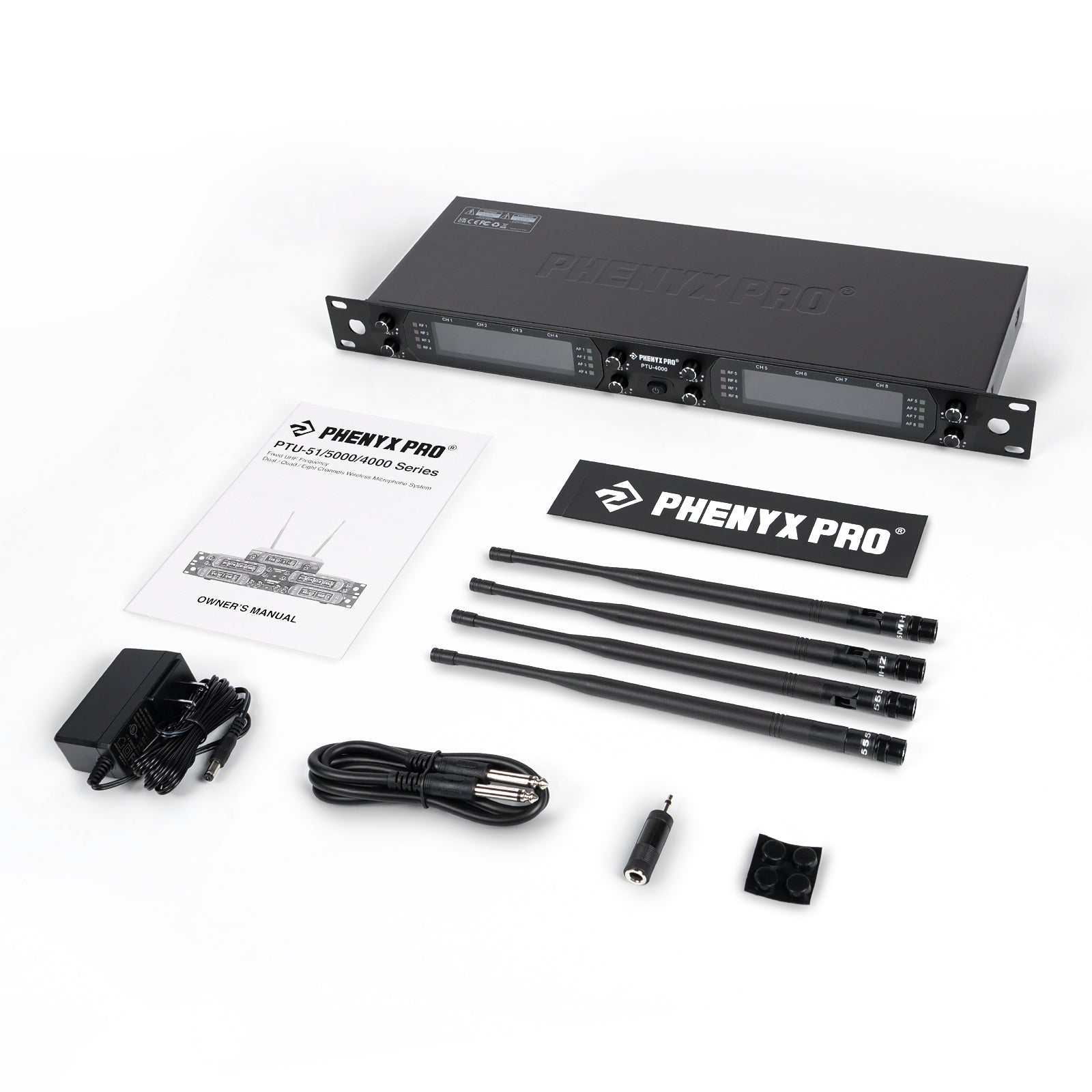 PWR-4000 | Eight-Channel UHF Wireless Microphone Receiver for PTU-4000 System
Sturdy all-metal construction for the receiver.
Rack-mountable with built-in rack ears for easy operation.
Eight XLR outputs for each channel and one 1/4" TS unbalanced mixed output for combined audio.
Up to 260ft long operation range.
Simple setup operation. Just turn it on and it is ready to go.
Fixed frequency design in the UHF frequency band. The frequency for this system is 541.9MHz, 546.3MHz, 561.6MHz, 568.65MHz, 911.30MHz, 914.9MHz, 919.7MHz, and 925.2MHz.
Wireless receiver for PTU-4000 wireless microphone system. Compatible with PWH-5 handheld mics and PWB-5 bodypacks.