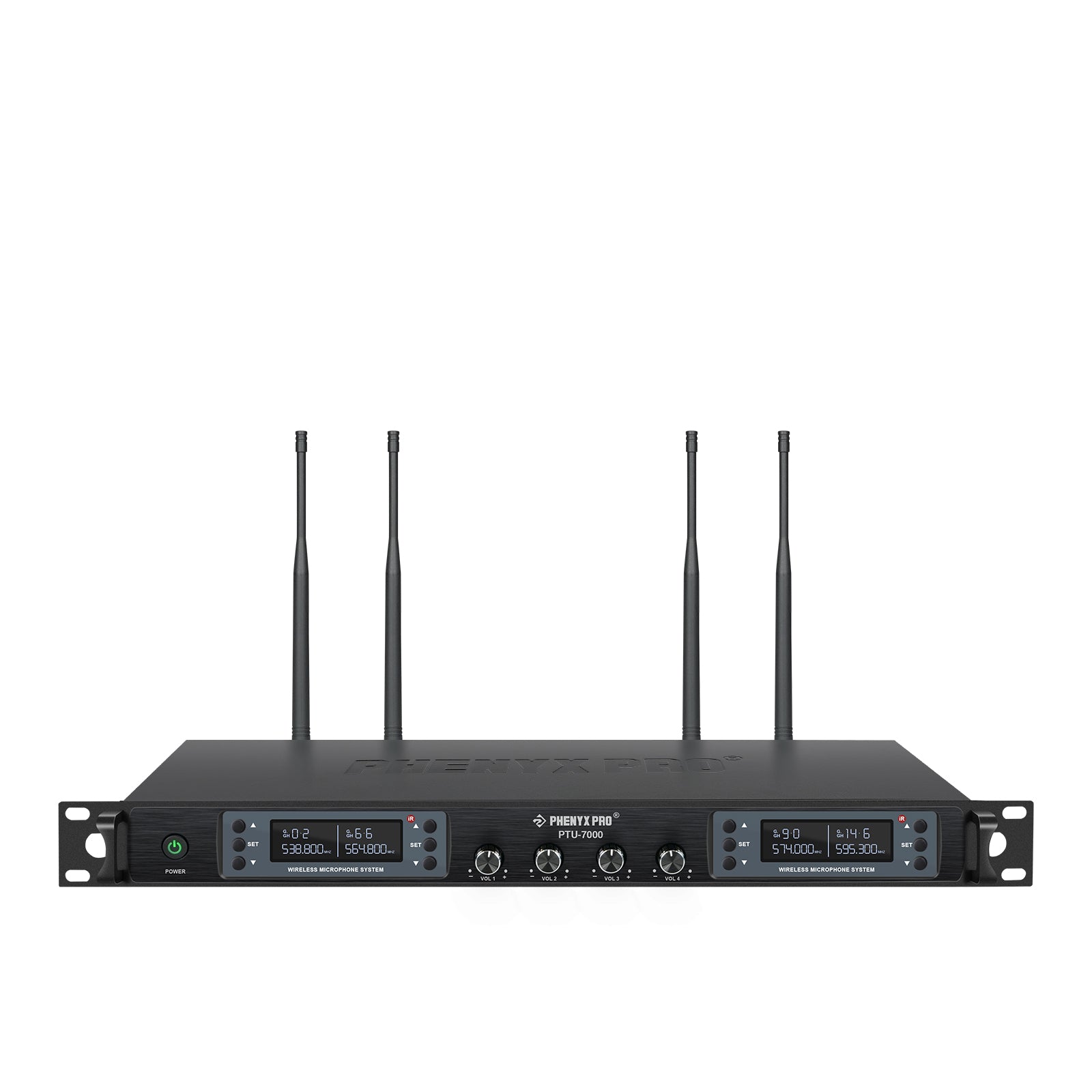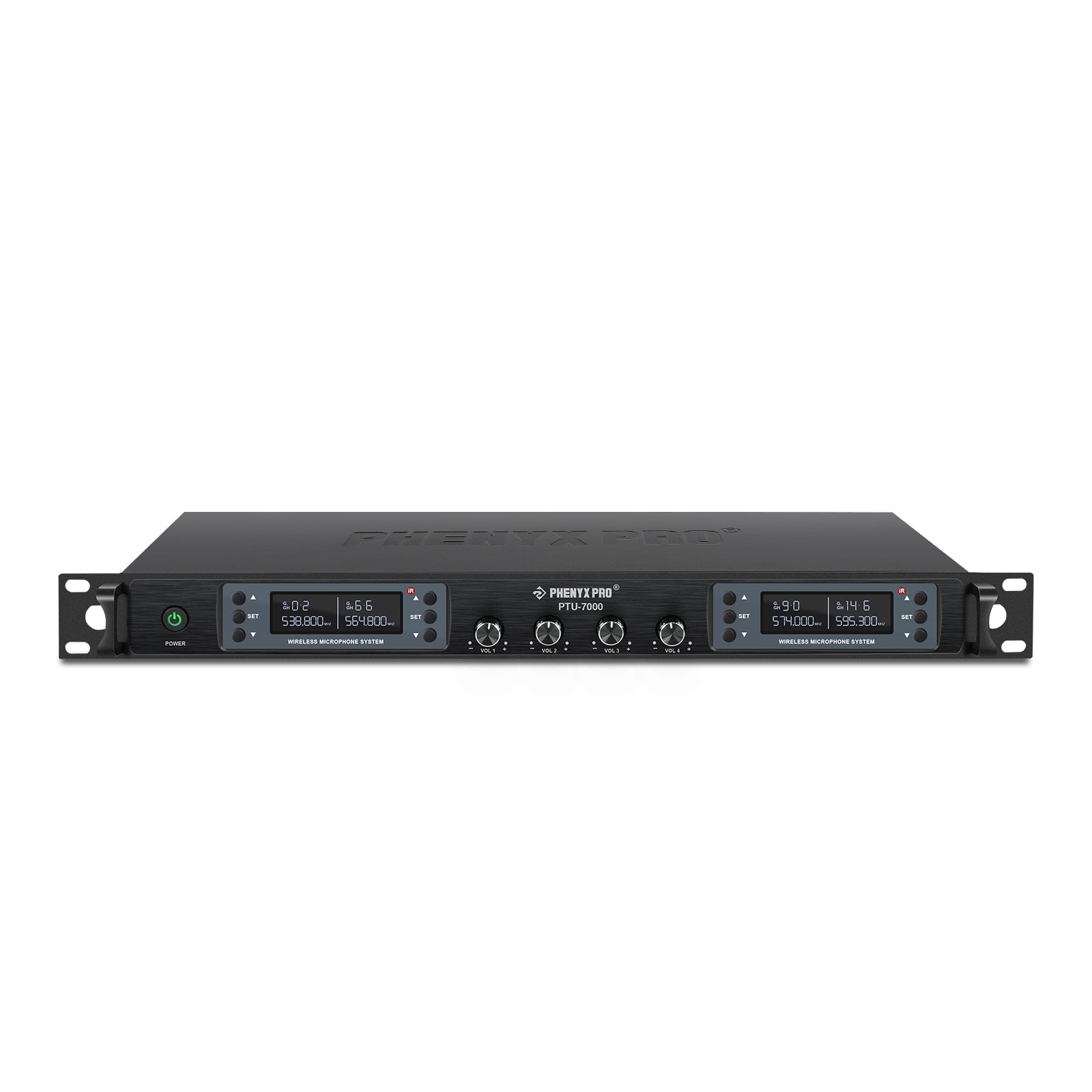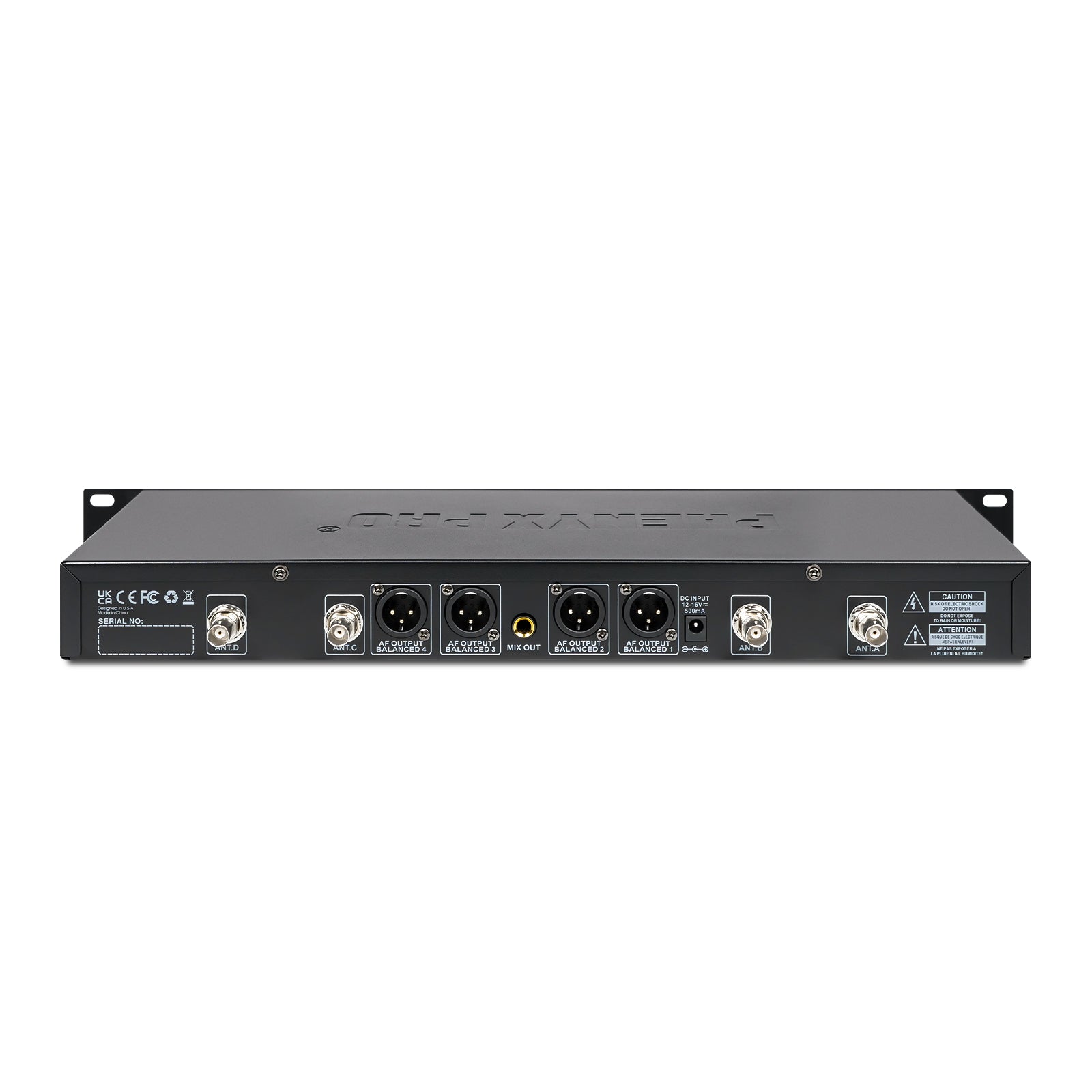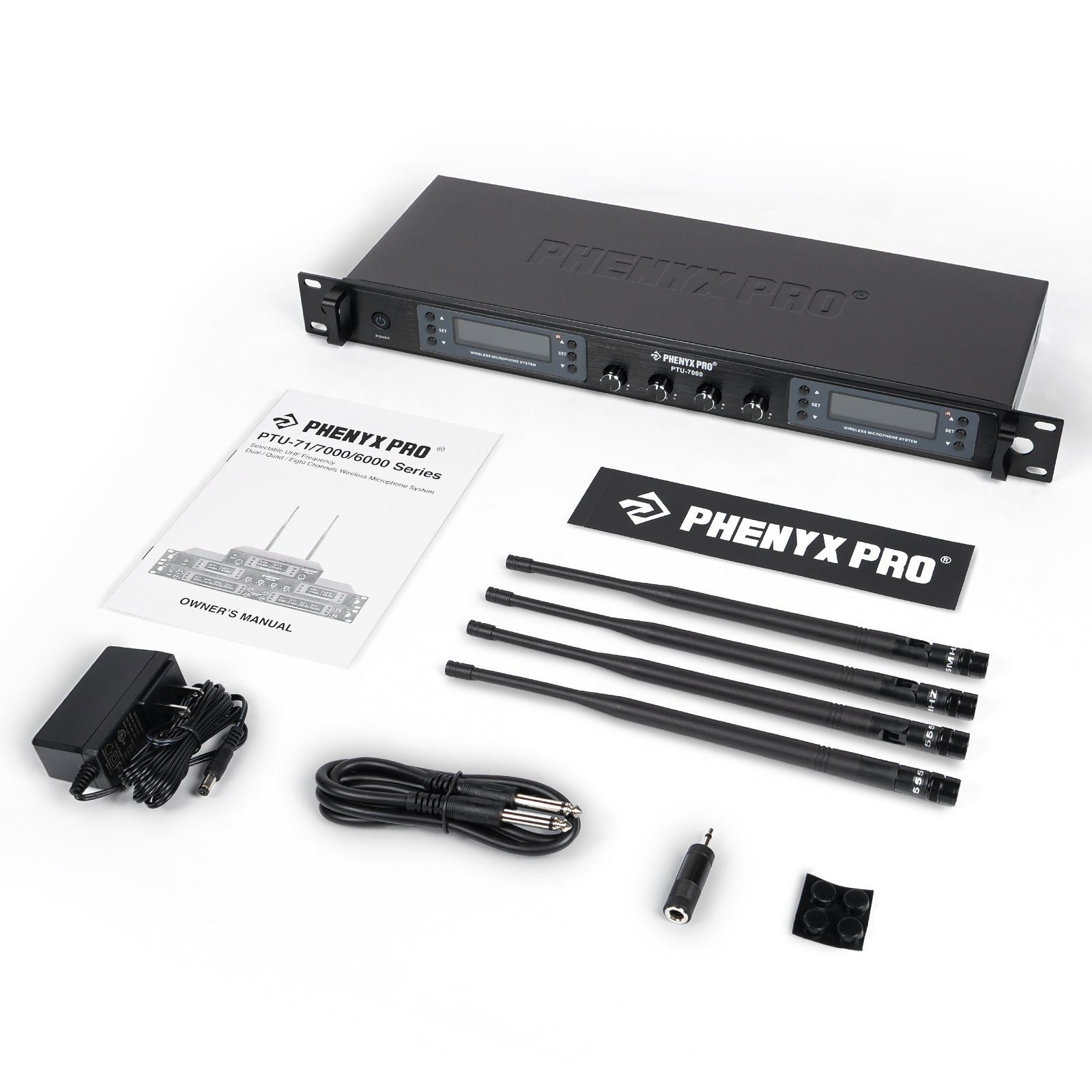 PWR-7000 | Quad UHF Wireless Microphone Receiver for PTU-7000 System
Auto-scan function to locate the best frequency nearby.
Sturdy all-metal construction for the receiver.
Rack-mountable with built-in rack ears for easy operation.
Four XLR outputs for each channel and one 1/4" TS unbalanced mixed output for combined audio.
Up to 328ft long operation range.
4-channel design with selectable frequencies in 500MHz frequency band. Channel 1: 538.3 - 550MHz (40 channels). Channel 2: 554.8 - 566.5MHz. Channel 3: 571.3 - 583MHz. Channel 4: 587.8 - 599.5MHz.
Wireless receiver for PTU-7000 wireless microphone system. Compatible with PWH-7 handheld mics and PWB-7 bodypacks.