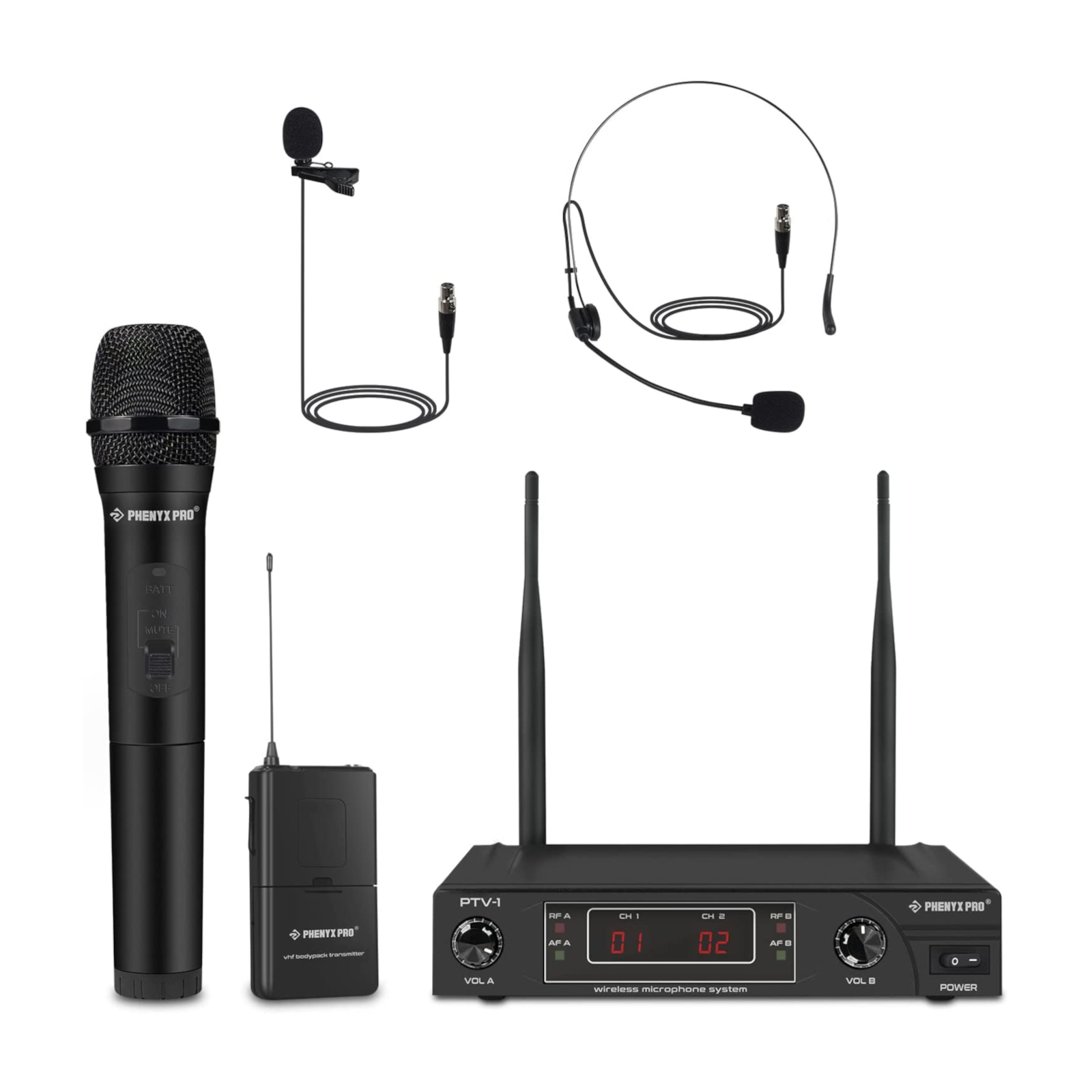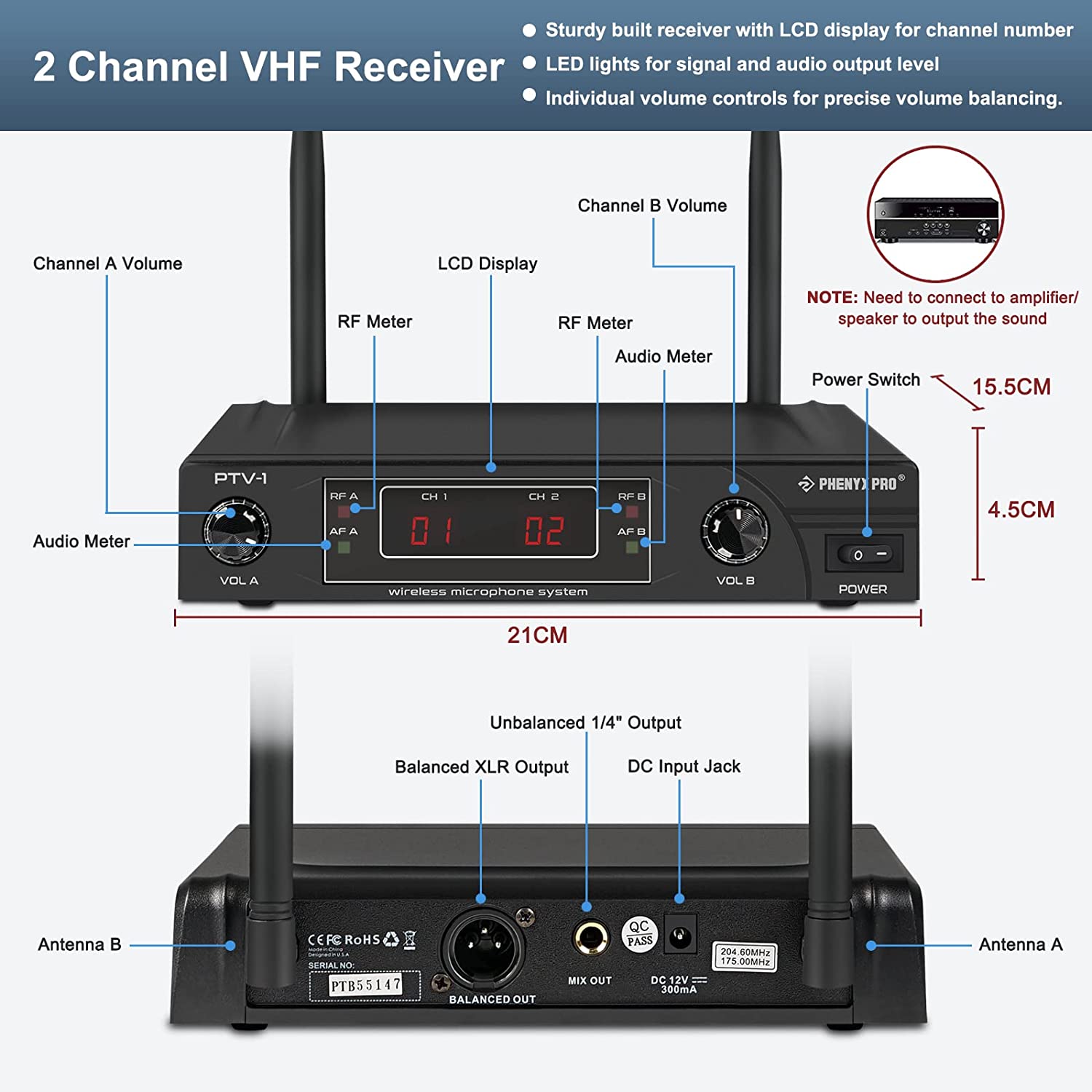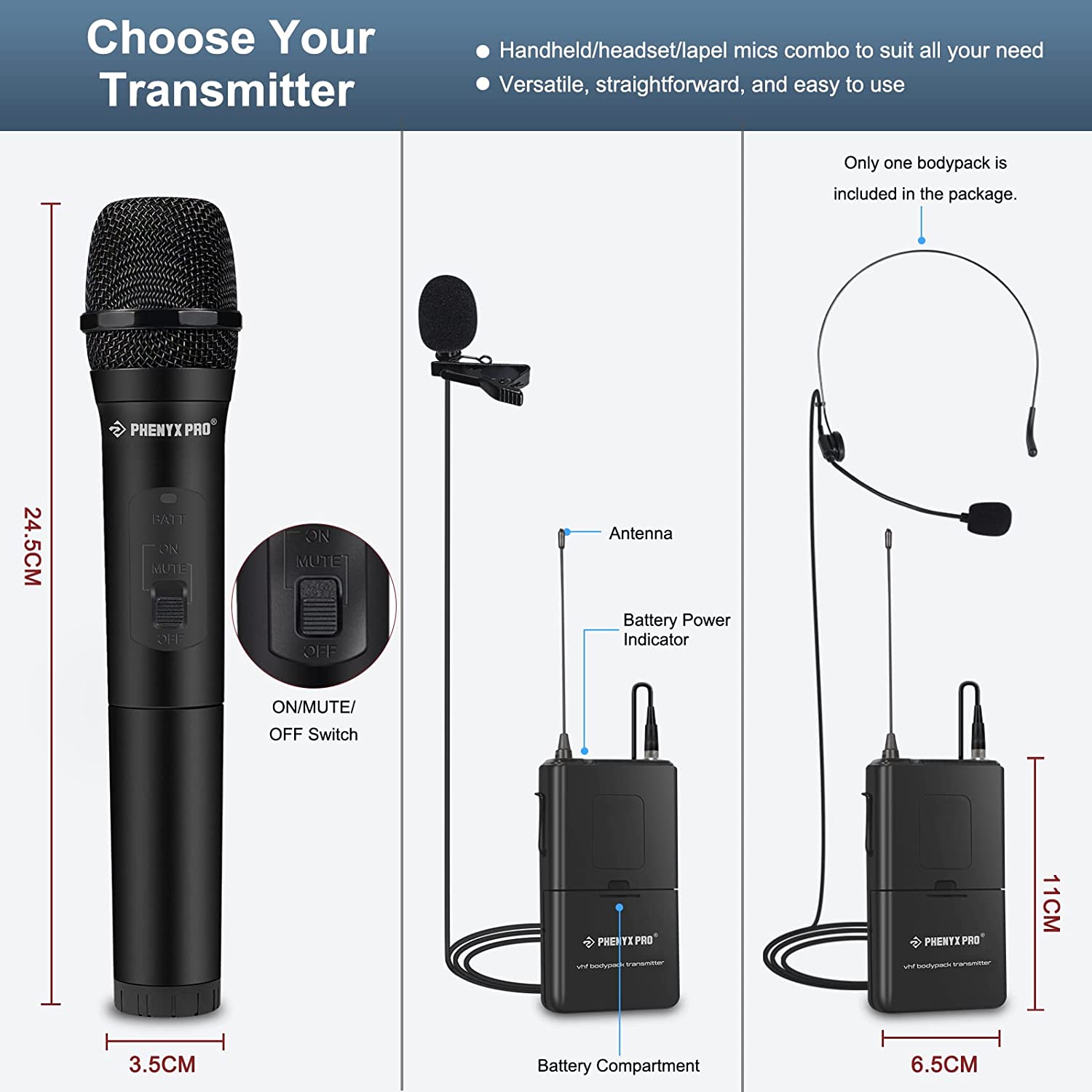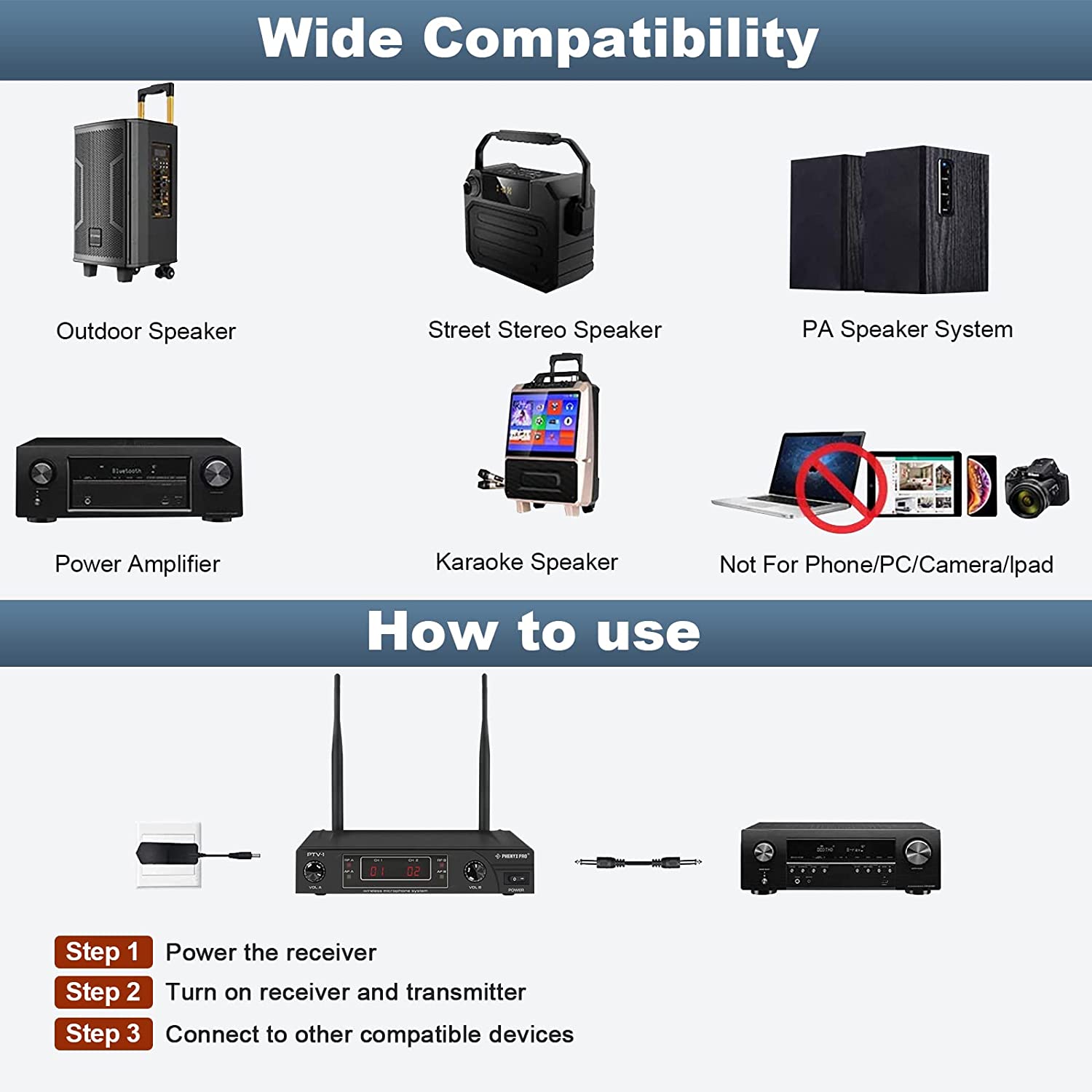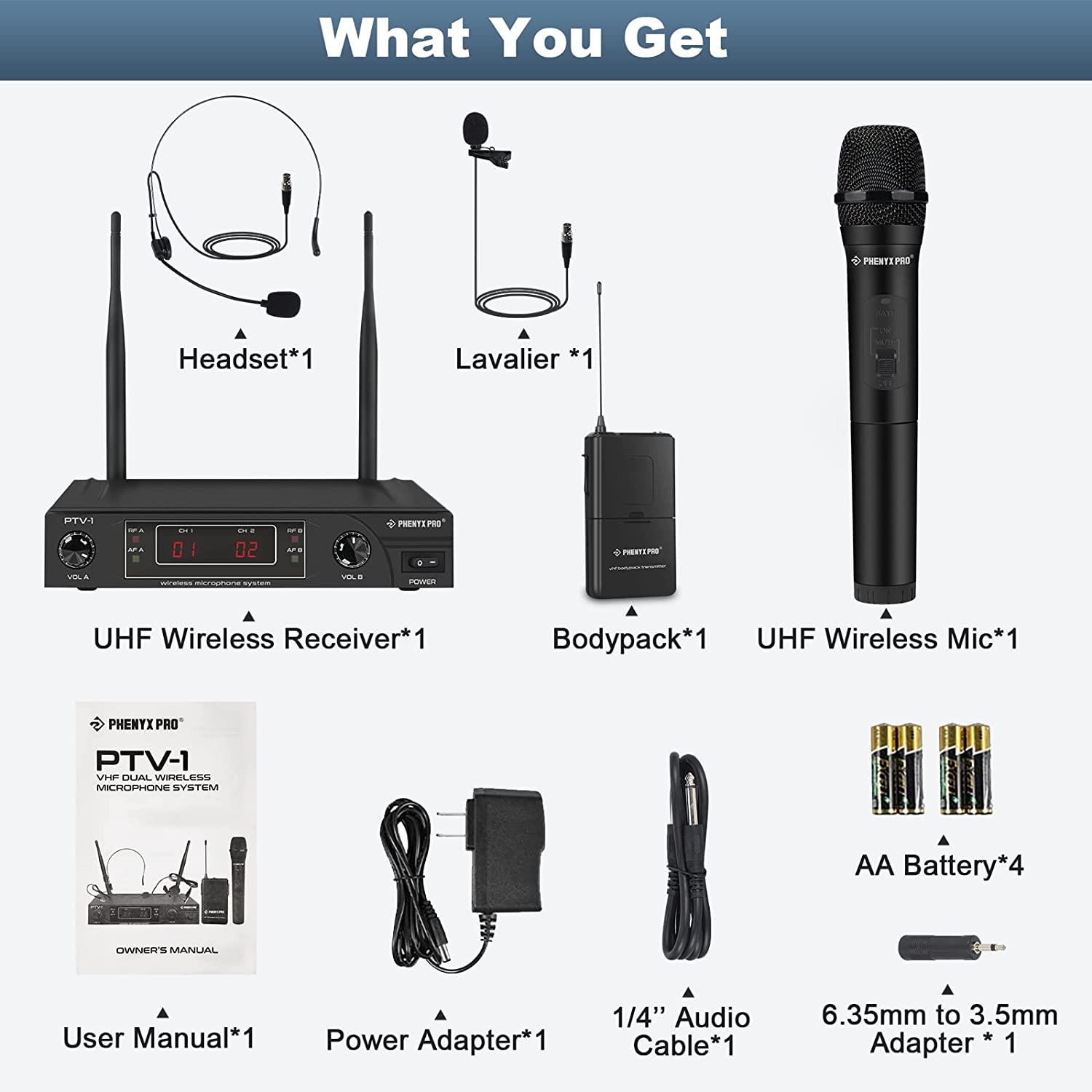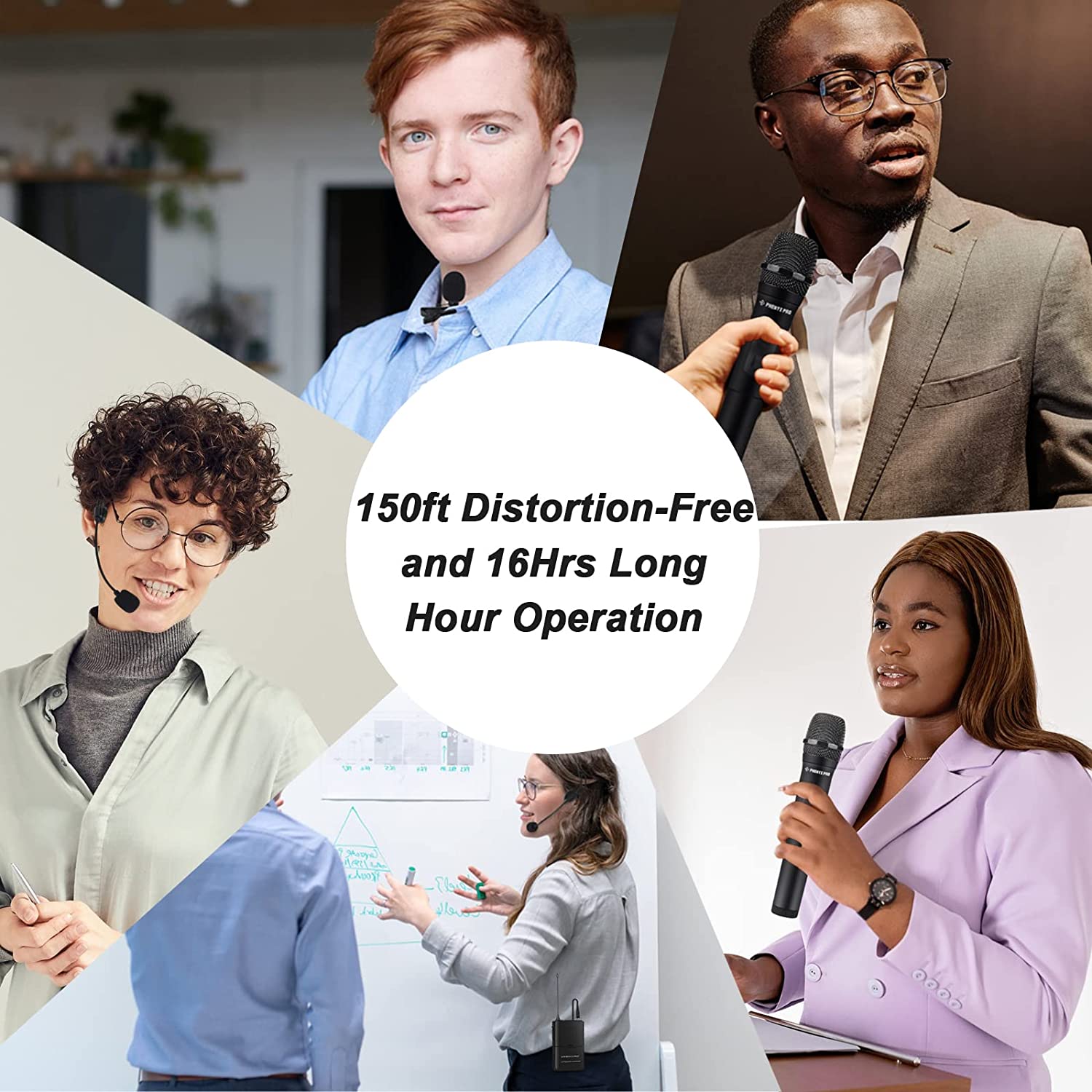 PTV-1 | VHF Fixed Frequency Dual Wireless Microphone System (1H1B)
Features
SMOOTH WIRELESS PERFORMANCE: Two-channel VHF wireless microphone system, well-designed for interference-free performance and hassle-free sound transmission. Fast and smooth wireless synchronization for plug-and-go setup. Easy-to-read LCD display shows channel number, LED light shows signal and audio output level, visualizing system status for convenient monitoring. Operating distance is 130-150ft in open space, line-of-sight.
VERSATILE AND STRAIGHTFORWARD OPERATION: Dual channel receiver, handheld microphone, and bodypack transmitter operate on single separate channel. Individual volume controls enable precise volume balancing. ON/MUTE/OFF switch on both handheld mic and bodypack to avoid popping sound during transfer. High-quality construction but lightweight to carry around to enjoy karaoke or presentation. Great for occasions like church, interviews, weddings, meetings, presentations, school play, and more.
MORE FLEXIBILITY: Easy setup with one XLR output and one 1/4'' mixed output. The package includes a 1/4'' to 1/8'' adapter for people to use with a small speaker and devices that have a 1/8'' audio input jack. Systems need to be hoop up with an amplifier/speaker to output the sound. 
BOX CONTENTS: VHF wireless receiver with XLR and 1/4'' outputs for long range, 1 handheld microphone, 1 headset mic, 1 lapel mic, 1 bodypack, 1/4'' audio cable, AC/DC power adapter, 6.5 to 3.5mm cable adapter, user manual, 4 AA battery for long hour use (up to 16 hours operation).
INTERNATIONAL SHIPPING: All international orders (outside of the U.S.) will be shipped from our factory or partnership warehouses. They would not include batteries with the system due to air control or dangerous good policy. Thus, batteries would be missing in the package for those orders.