Empower Your Sound Performance:
Introducing the PTU-1U/2U
Wireless Microphone Systems
Phenyx Pro proudly presents the completed True Diversity Series (PTU-1U/2U) wireless microphone system this November. Dive into this blog for an insightful look at this acclaimed, powerful gear, highly praised by Vitruvia, an inspiring post-hardcore band. Click to discover what makes it so exceptional.
This November marks a significant advancement for Phenyx Pro as we proudly announce the latest additions to our True Diversity Series: the PWB-12 bodypack transmitter and the PTU-2U-1H1B configuration. In our latest interview with Vitruvia, an experienced post-hardcore band endorsed by Phenyx Pro, they share their recognition towards the function and build quality of these innovative wireless microphones. In this article, we delve deeper into the reasons why the completed True Diversity wireless microphone system series stands out as an exceptional choice for both passionate music enthusiasts and professional stage performers.
Why True Diversity
Devoted to providing diversified, easy-to-use, high-quality audio solutions, Phenyx Pro certainly won't ignore the needs of those discerning musicians who feel restless about getting interference, signal cutoff, and feedback on stages. Despite the UHF Auto-Scan (PTU-71/7000/6000) microphone series adopting tunable frequency and autotune designs to achieve great wireless potential, musicians performing in large venues with congested RF environements might still need a more powerful solution to render reliable performance whenever and wherever possible. In our continuous pursuit of audio excellence, we've integrated cutting-edge true diversity technology into our new Ture Diversity Series, an upgraded wireless microphone solution. This series is not just an answer to your search for an affordable, professional wireless microphone system; it's an effective fix to the occasional yet troublesome audio issues that can mar significant moments.
The Ture Diversity Series is designed to redefine your audio business, offering optimized wireless coverage and effortless excellence. Ideal for a wide range of events, from gigs and DJ parties to stage performances, this powerful true diversity system series guarantees an ultimate sounding experience. It includes two wireless microphone system configurations —the single-channel PTU-1U and the dual-channel PTU-2U—along with a variety of handheld microphones and bodypack transmitters, complete with headset and lapel/lavalier mics. This range provides a plethora of options to suit your diverse needs.
Features
True diversity: visible stability. The PTU-1U/2U wireless microphone system adopts state-of-the-art true diversity circuitry, in which powerful core processors employ paired spaced-apart antennas to cooperate for single signal reception to maximize signal strength, ensuring clarity and continuity among up to 328ft/100m range. Thanks to its intelligent automatic detection, you can also effortlessly visualize real-time RF signal stability through the vivid, informative display. In this way, it drives you to sidestep interference or cutoff without compromising your sound quality.
Elevate wireless potential. Except for the true diversity circuitry to maximize the signal strength, both the PTU-1U and the PTU-2U offer a sweeping range of 1000 tunable UHF groups within the 500MHz band, spanning a 25MHz bandwidth. Therein, 25 frequency banks have 40 preset frequencies each and 25kHz intervals between adjacent frequencies ready for steady performance. Therefore, it's feasible to ensure interference-free multiset operation even when juggling up to 6 channels at the same time. By the way, the smart auto-scan circuitry of the true diversity receiver can navigate through the complex RF environment to ensure the optimal frequency selection effortlessly.
Functions like a pro. The true diversity wireless microphone system series boasts multiple functions under one roof for effortless excellence. For instance, the Auto Scan function can quickly locate a clean frequency to operate. The SQL setting is to minimize white noise by fine-tuning the squelch level. IR sync simplifies the connection with the one-button linkup. The lock function can secure your settings to avoid accidental channel changes.
Sensational studio-level sound. The PTU-1U/2U dynamic microphones, crafted with a cardioid pattern, selectively pick up original sound and minimize unwanted noises. The handheld, headset and lavalier/lapel microphones steadily reproduce studio-level sound among the 50Hz - 18kHz frequency spectrum with a consistent, flat frequency response. And the bodypack is equipped with a 3-pin mini XLR jack to ensure high-fidelity transmission.
Robust and Elegant Design. Crafted from premium all-metal materials with a sleek matte finish, the true-diversity wireless microphone system is built like a tank. Various detail-oriented designs ensure convenience for professional use. For instance, the receiver's adapter cord tie-off can offer a secured connection to the power source. The RF switch on the handheld microphone enables power saving. Included rubber feet can protect the wireless receiver from dust and moisture. If you want to boost a rackmount workflow, the rack handles and removable rubber feet can also facilitate your professional setup by easily rack mounting and removing the receiver.
Specification Summary
In the table below, you can glance over the detailed, noteworthy specifications for these two configurations of these professional microphone systems.
| | PTU-1U | PTU-2U |
| --- | --- | --- |
| Circuitry design | True diversity | True diversity |
| Frequency range | UHF 500 - 600MHz | UHF 500 - 600MHz |
| Frequency stability | <±30ppm | <±30ppm |
| Frequency response | 50Hz - 18kHz ±3dB | 50Hz - 18kHz ±3dB |
| SNR | ≥105dbm | ≥105dbm |
| Number of channel | 1 | 2 |
| Number of frequency | 1000 | 2x1000 |
| Sync mode | IR sync | IR sync |
| Coverage distance | 300-328ft | 300-328ft |
| Frequency response | 50Hz -18kHz ±3dB | 50Hz -18kHz ±3dB |
| RF sensitivity | ≥105dB | ≥105dB |
| Auto-scan function | √ | √ |
| SQL setting | √ | √ |
| Lock function | √ | √ |
Conclusion
In conclusion, the True Diversity Series wireless microphone system combines the ultimate experience with user-friendly, professional details for discerning music enthusiasts and pros who would like to deliver stellar performances on stage. Thanks to true diversity technology and a plethora of functions under one roof, the PTU-1U/2U enables you to rely on its studio-level, pristine sound that uninterruptedly permeates every corner of the mid-to-large occasions. Whether you're flying solo or rocking a duo, the PTU-1U (single-channel version) and PTU-2U (dual-channel version) are available for your choice to drive your audio experience to new heights.
In addition, Phenyx Pro is excited to announce an exclusive giveaway of the latest PTU-2U-1H1B configuration in celebration of Black Friday and Cyber Monday (BFCM). This is a unique opportunity for one lucky winner to enhance their audio setup. To participate in this time-limited offer, make sure to register before November 24th for your chance to win big with Phenyx Pro.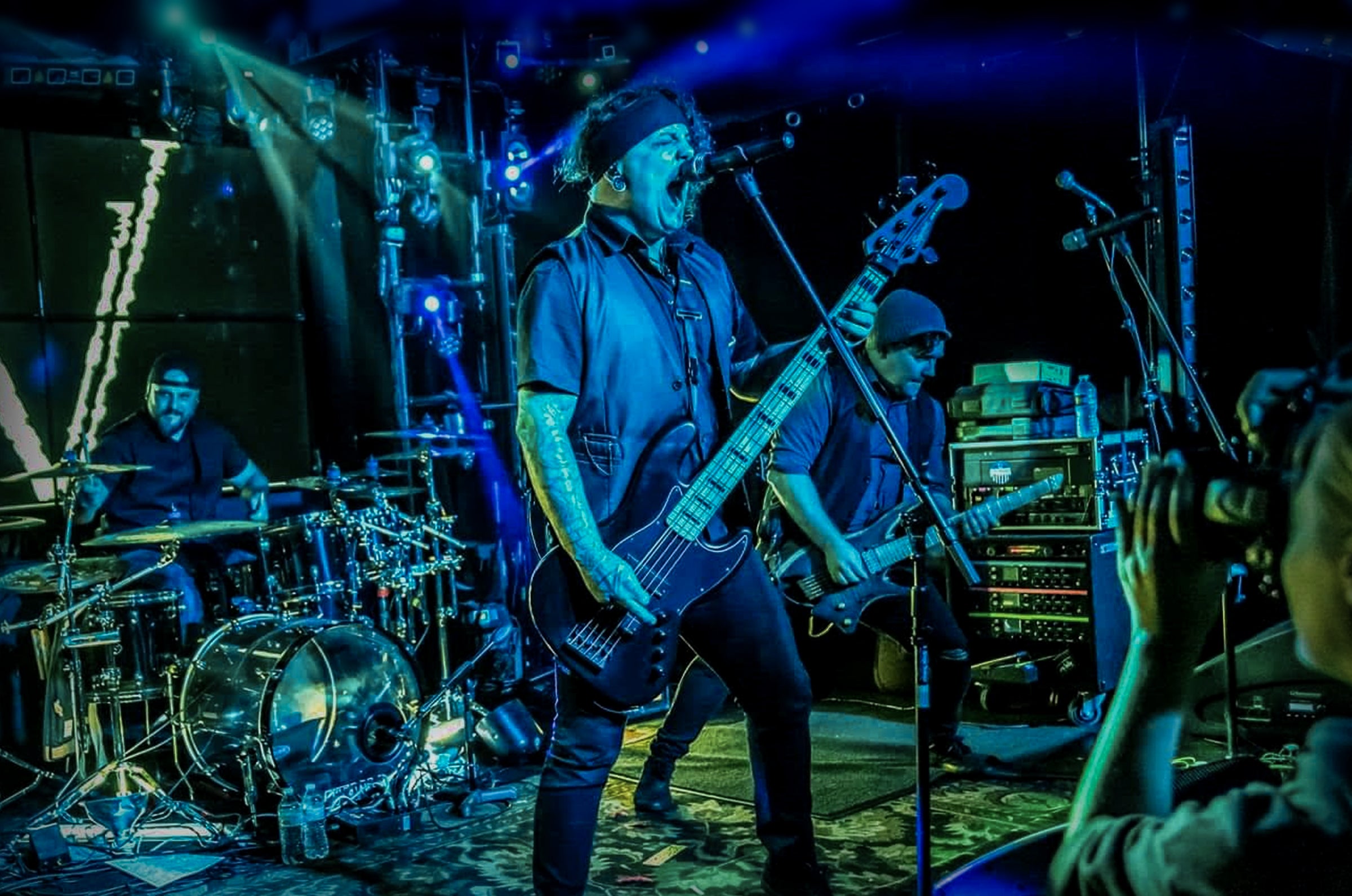 Vitruvia, Inspiring Post-Hardcore Band
Vitruvia is an inspiring post-hardcore band endorsed by Phenyx Pro. In this interview, we are going to learn about their music journey and insights that they want to share with those who are entering the world of music. 
Learn More
Nov 09, 2023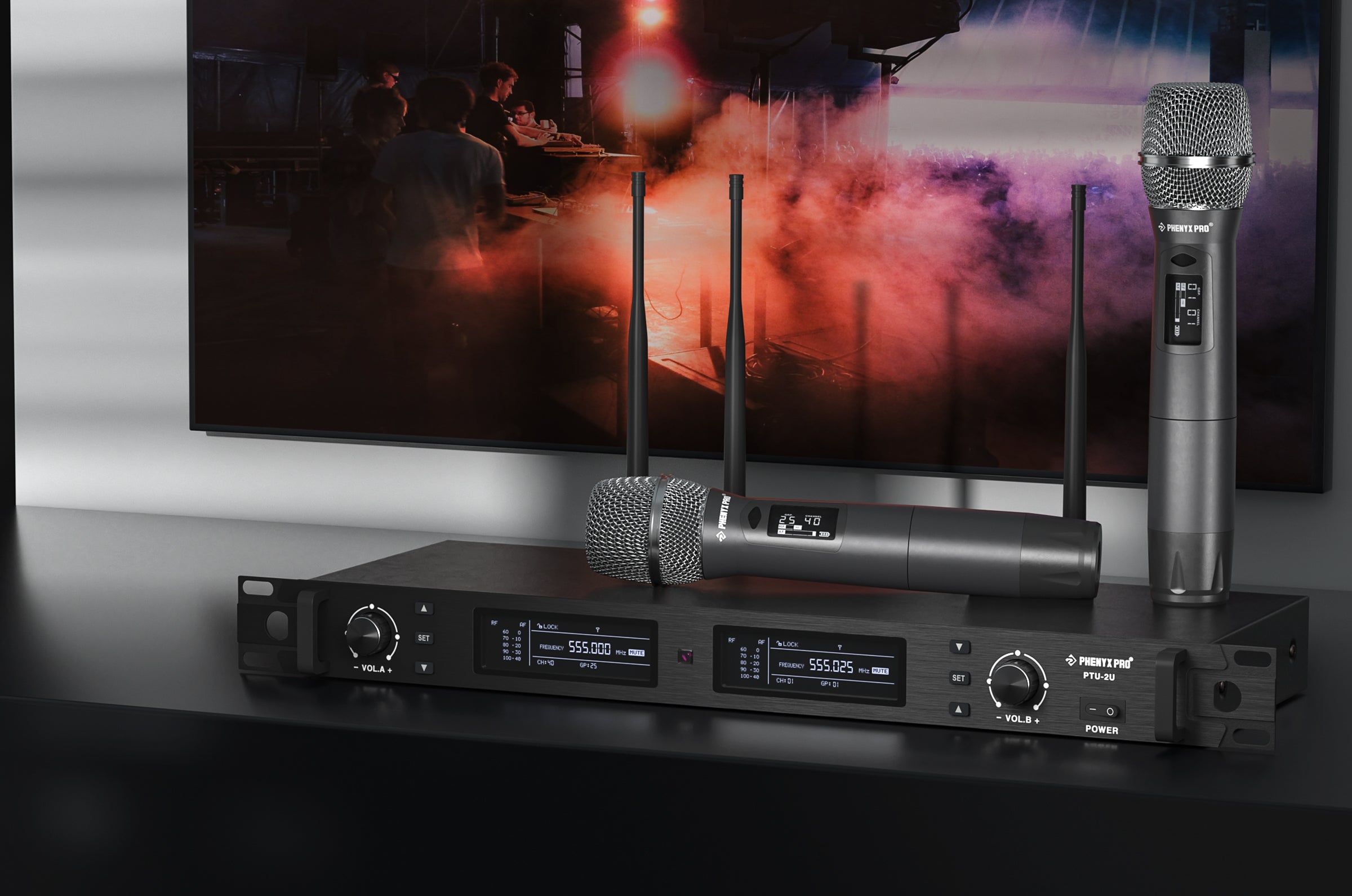 Introducing the PTU-2U
Phenyx Pro announced the launch of the PTU-2U, a stunning wireless dual microphone system that inherits the studio-level sound quality and true diversity design for rock-firm stability. 
Learn More
Aug 19, 2022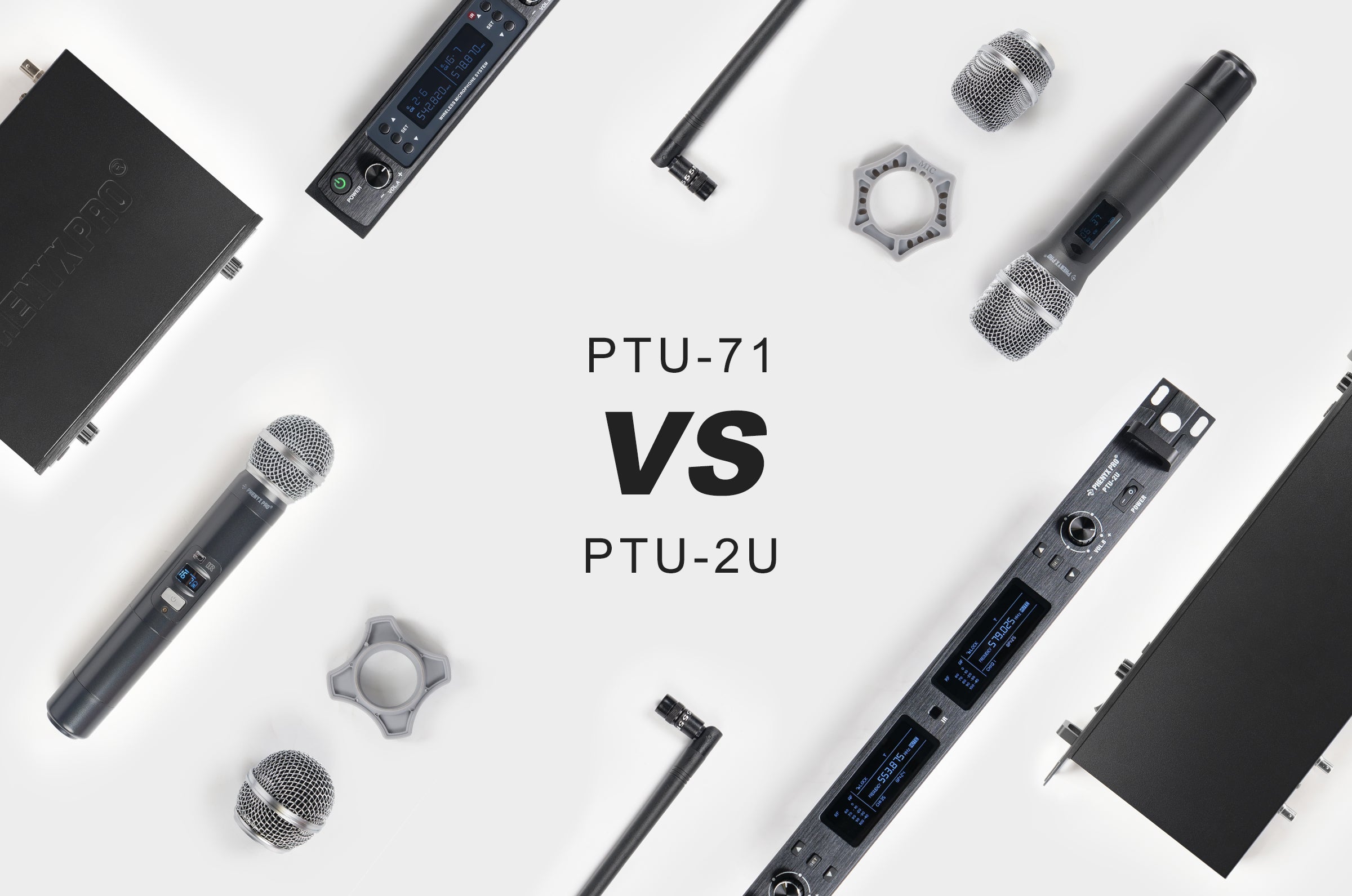 All-around Comparison: PTU-71 Vs. PTU-2U
Which one is better, and what should be considered when choosing between the PTU-71 and PTU-2U? This blog renders helpful suggestions by thoroughly exploring their various distinctions.
Learn More
Sep 09, 2022