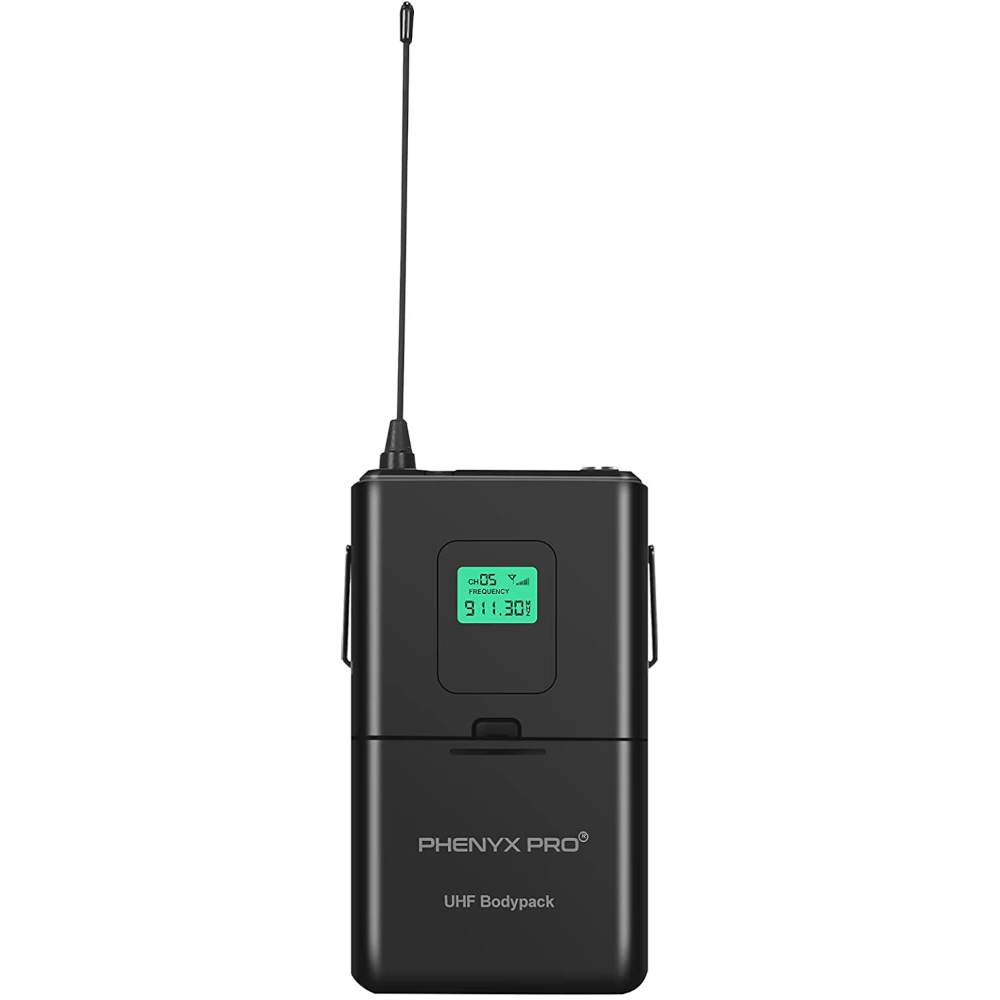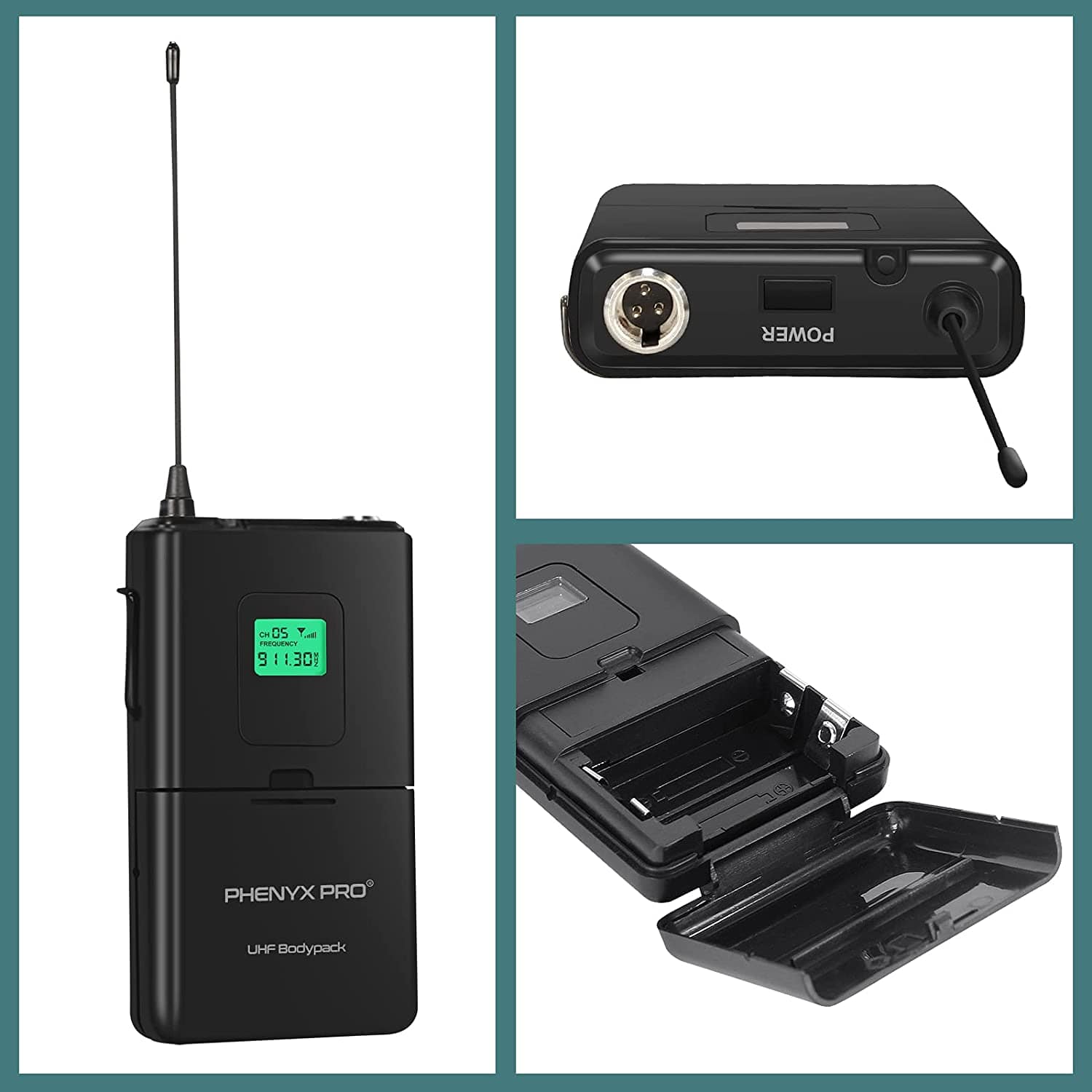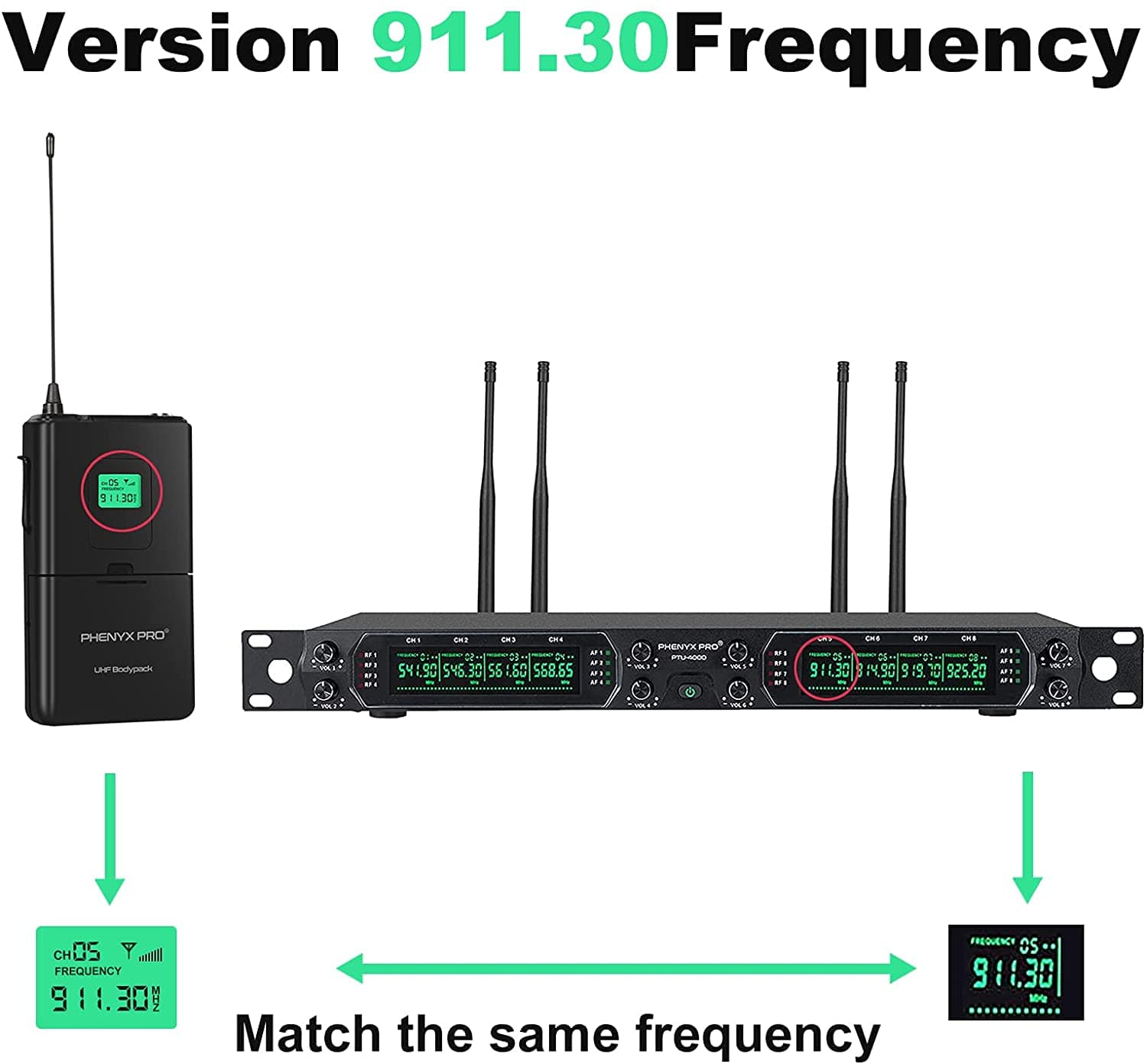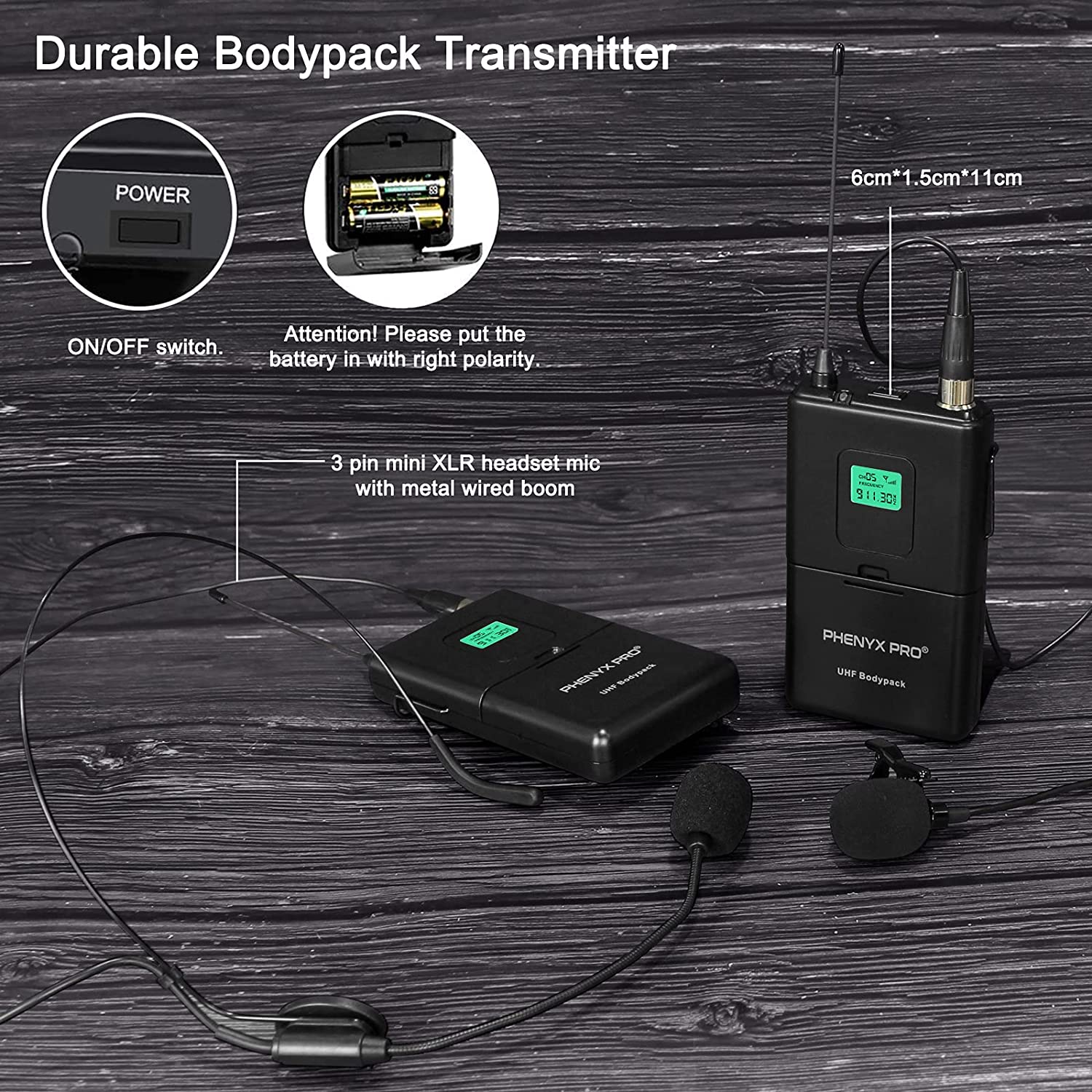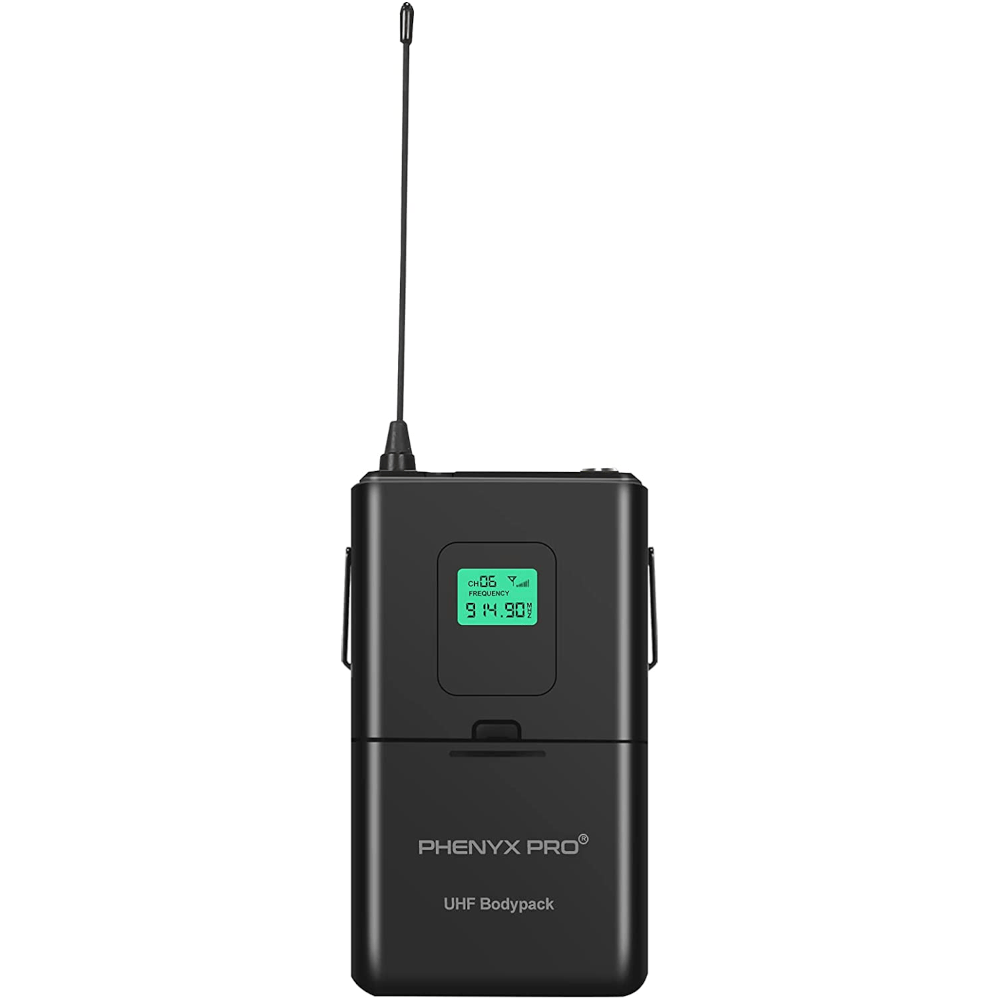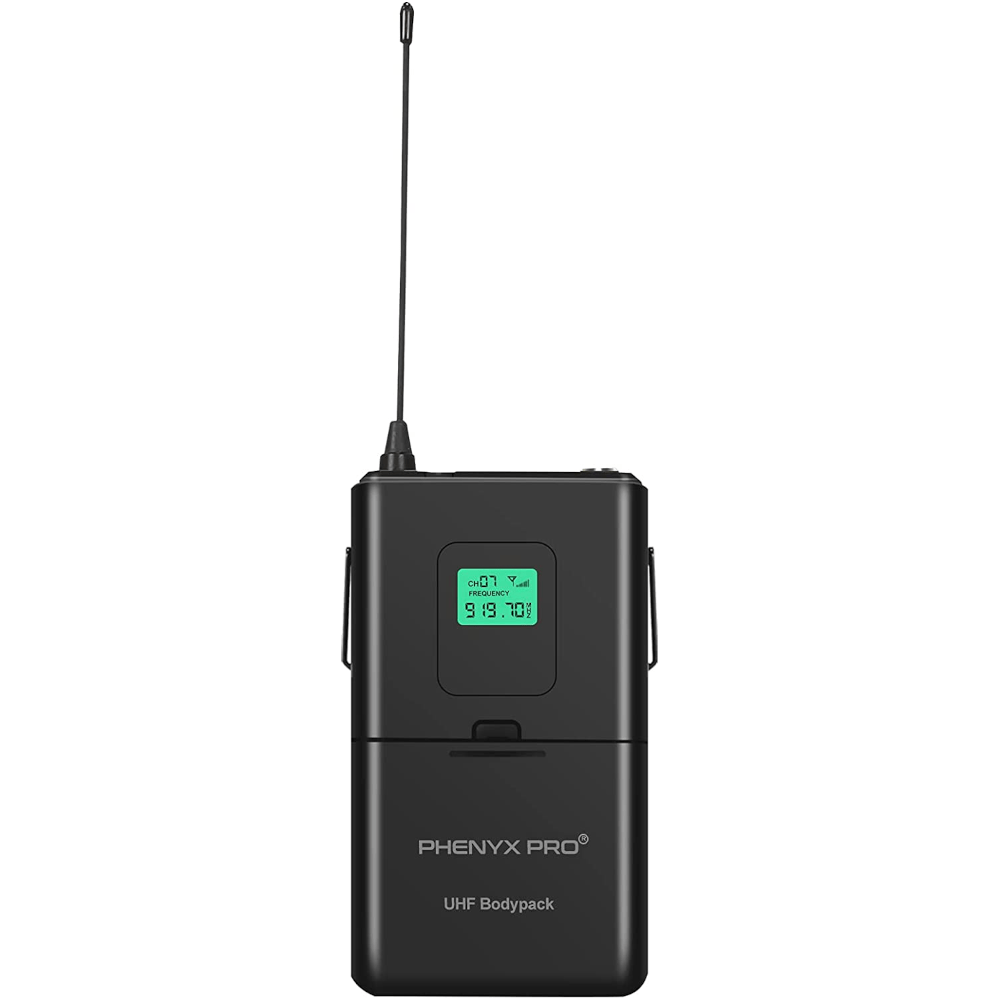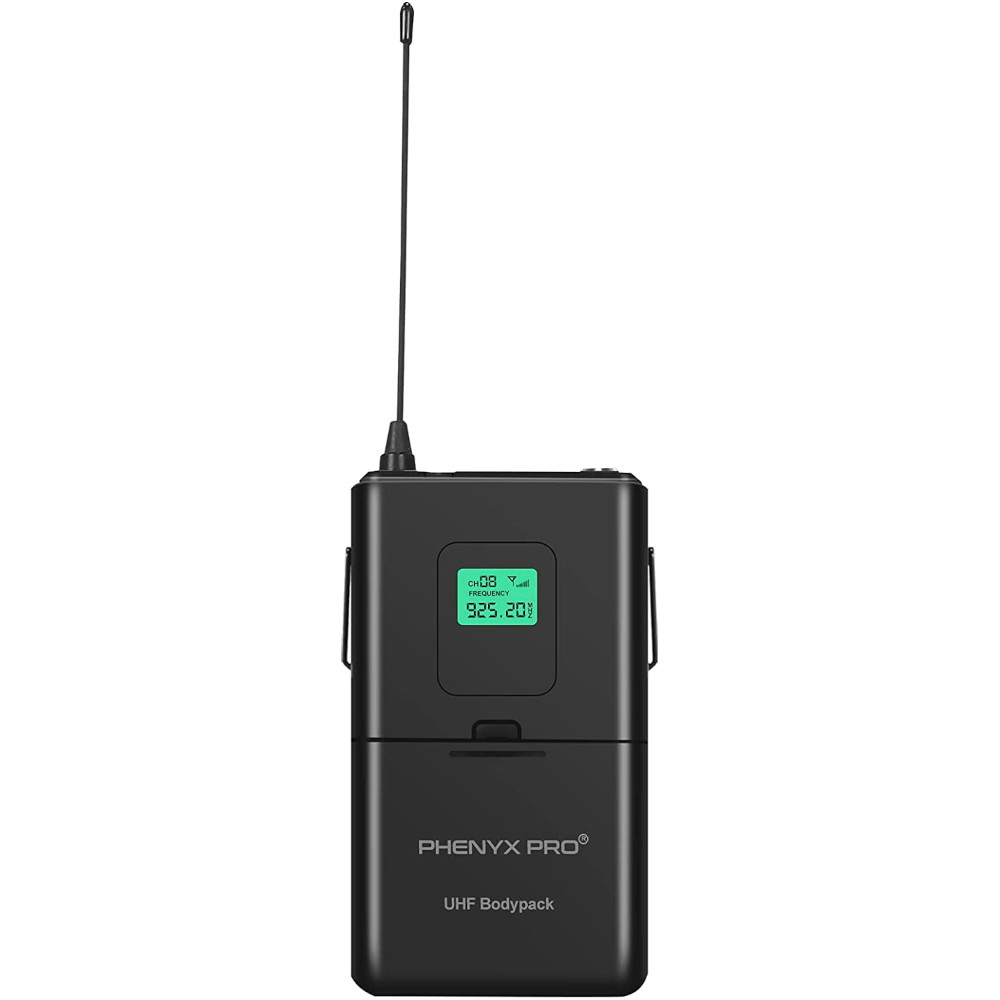 Wireless Bodypack Transmitter for PTU-51/5000/4000 UHF Receiver (PWB-5)
Fixed frequency design achieves automatic linkup.
High-quality ABS plastic components and the metal jackfor a sturdy build and heavy use.
3-pin mini XLRjack for professional audio quality can secure the lapel/headset mic during use.
Large LCD display to show frequency and channel number.
Informative battery light turns red when the battery is low.
Up to 260ft operating distance in smooth wireless transmission.
ONLY compatible with Phenyx Pro PWR-51/5000/4000 receiver. Please check and confirm the frequency before buying.

NOTE: One channel of the receiver is only available for ONLY one transmitter at the same time.