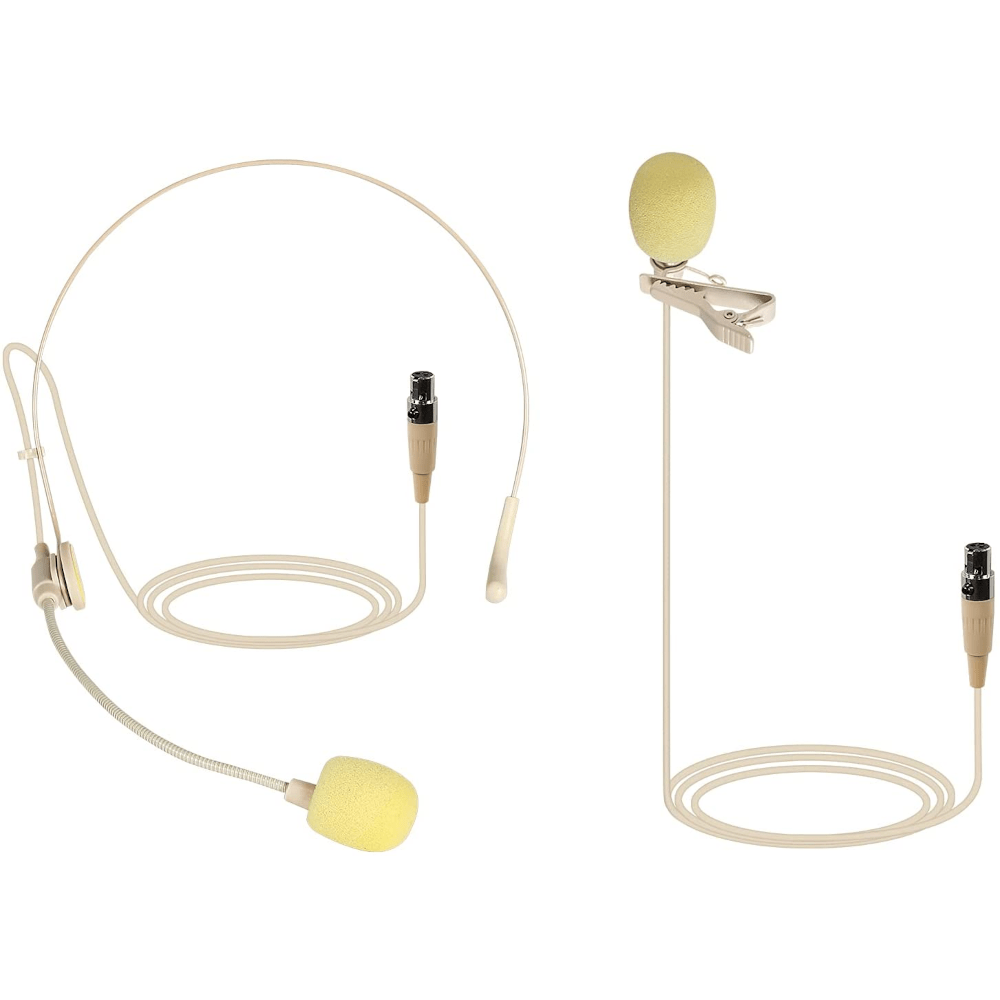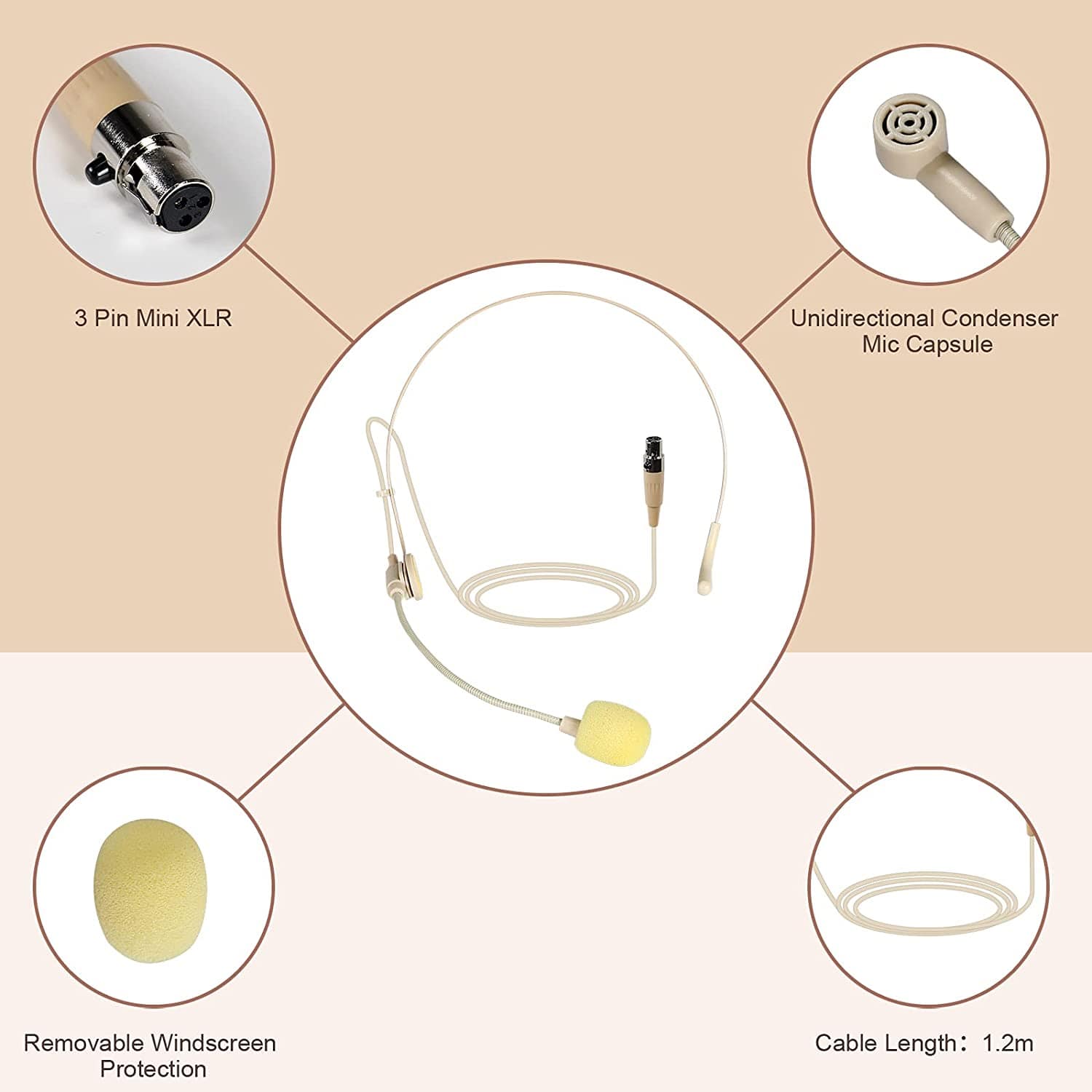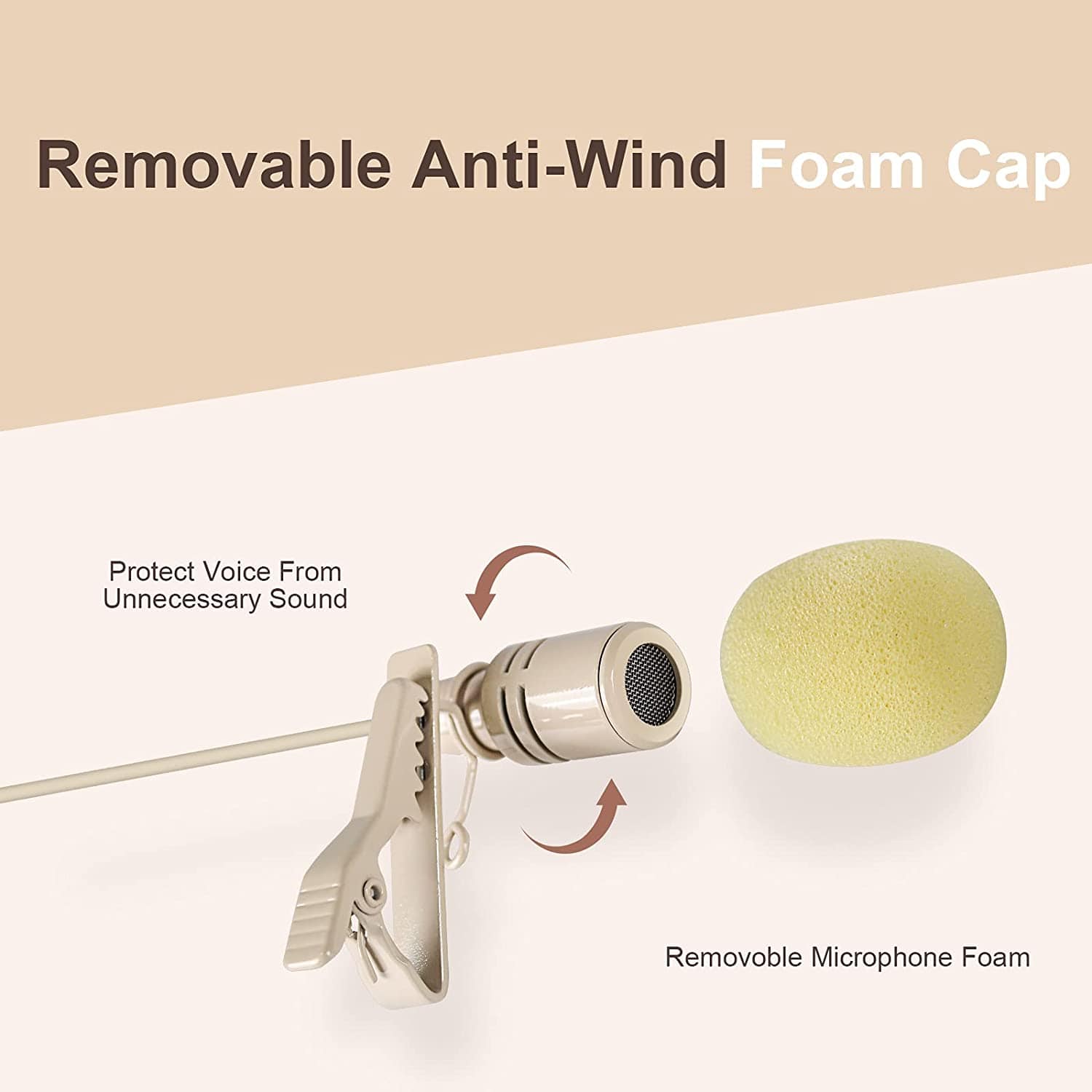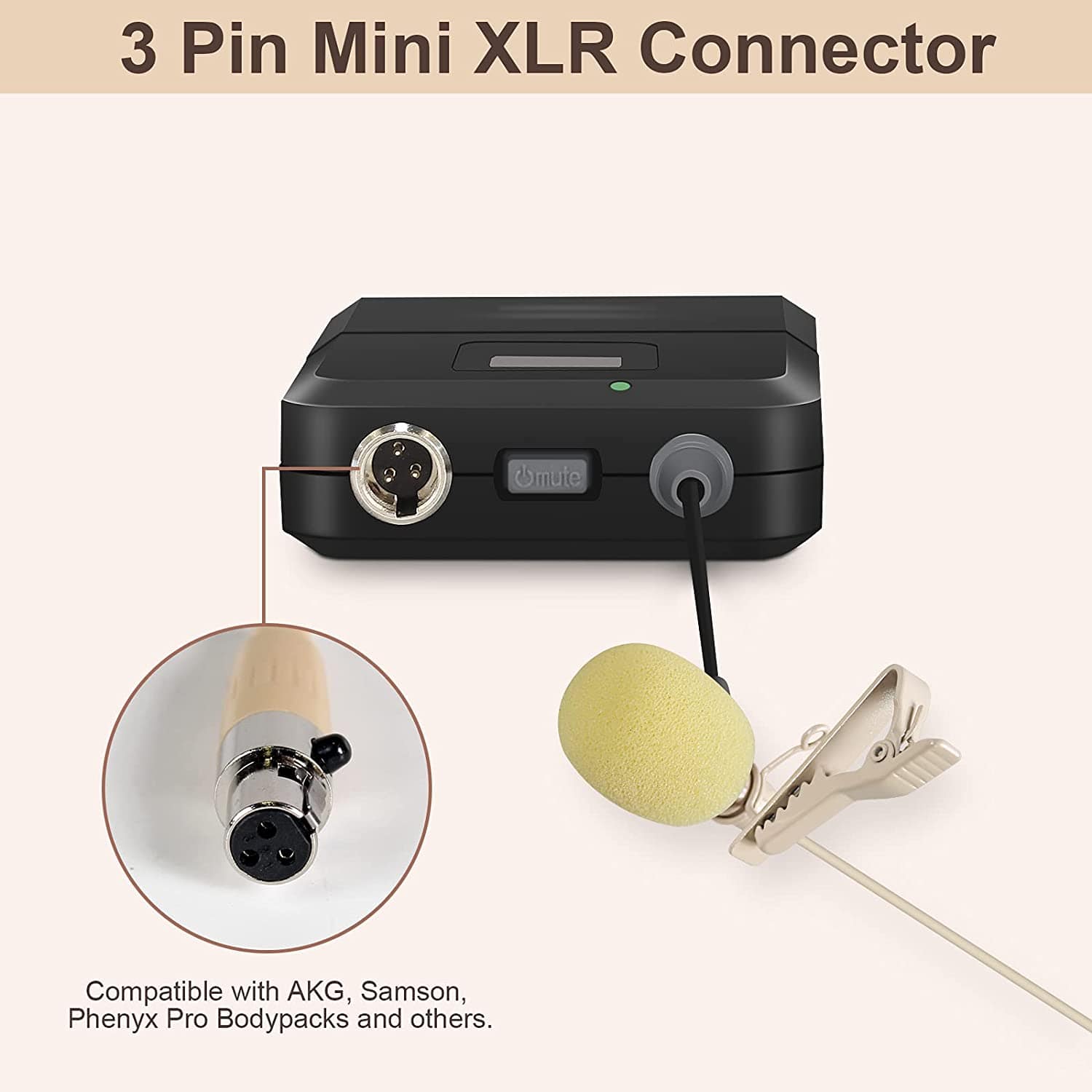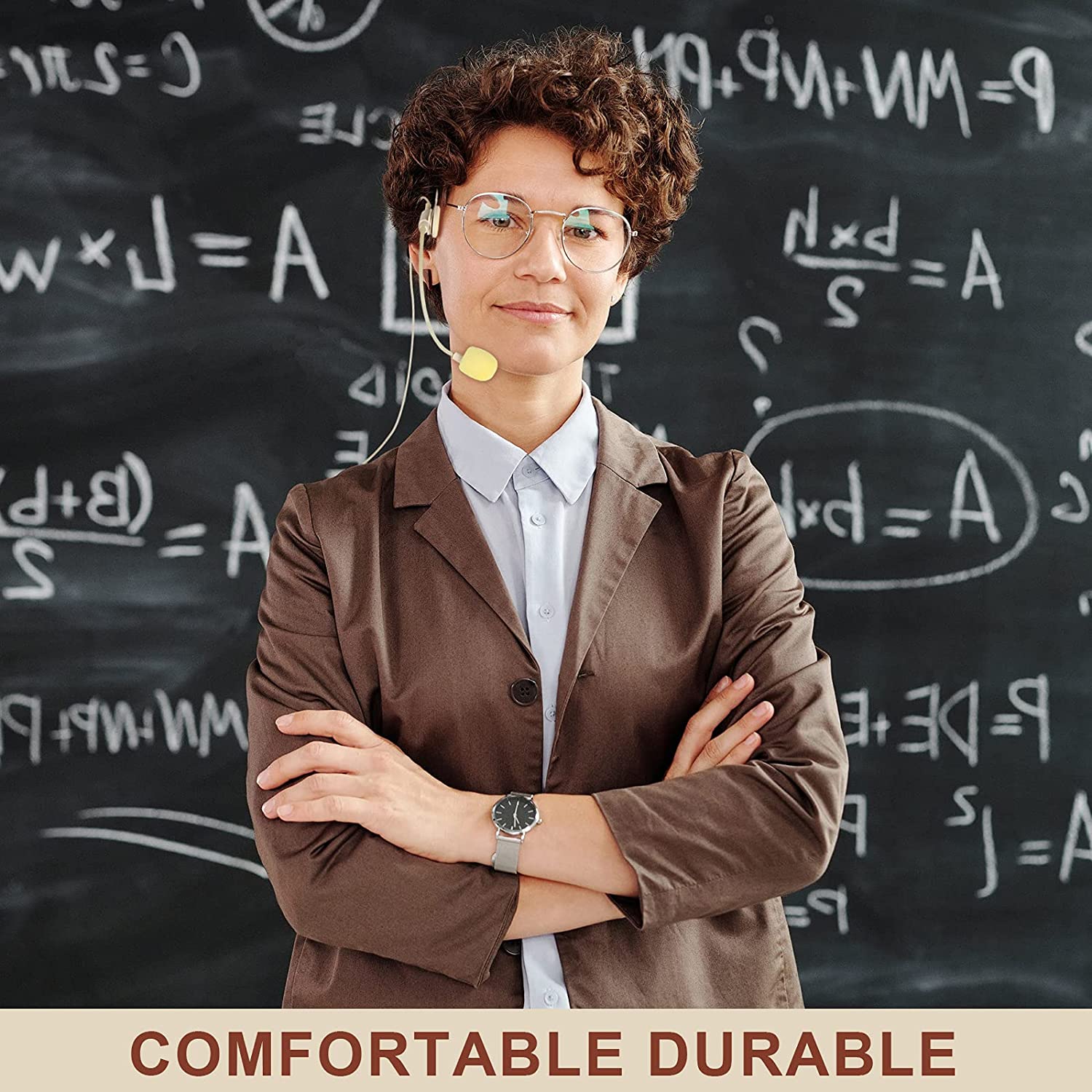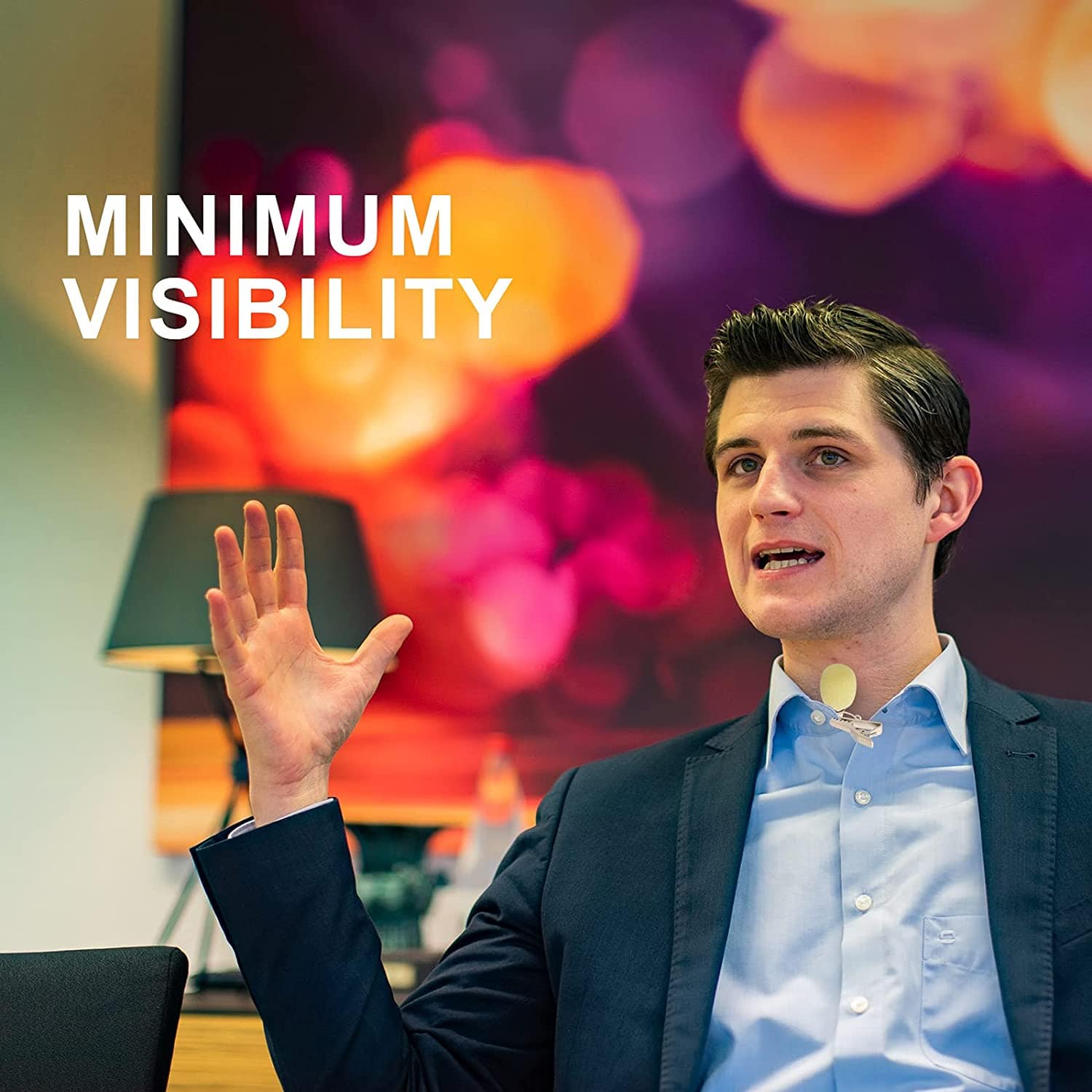 Phenyx Pro Beige Color Lavalier Lapel & Headset Mic Combo with 3 Pin Mini XLR Jack
Phenyx Pro Beige Color Lavalier Lapel & Headset Mic Combo with Mini XLR Jack, Hands-Free Clip-on Lapel Mic, and Flexible Wired Boom Headset, Compatible with All Phenyx Pro Wireless Mic System

WIRELESS: Lapel mic and headset mic can be plugged into any audio sound system with a mini XLR jack and transmit sound interference-free. Free your hands and enjoy great wireless operation. Ideal to use on stage, church, conference room, for the interview, video recording, and presentation.

PERFORMANCE: Micro

unidirectional

condenser cartridge specially designs for great sound pickup and premium sound reproduction, which creates clear robust sound with maximum feedback rejection and minimum statics sound. Beige color design for more invisibility in professional settings.

COMPATIBILITY: Mini 3-pin XLR plug compatible with ALL Phenyx Pro Wireless Microphone System Bodypack and other audio sound systems that have mini 3-pin XLR jack.

DEVOTED SERVICE: Genuine Phenyx Pro audio products come with 12-month manufacturer assurance and supportive customer service. Welcome to come to us for troubleshooting or replacement of discontinuous/defective parts. Please contact us at service@phenyxusa.com or support@phenyxpro.com
In Ear Beige Color Headset/Lapel Microphone
The Phenyx Pro headset/lapel microphone combo utilizes unidirectional mic capsule to capture only the sound at the front and isolate background noises. Affordable for clear robust sound quality. It is ideal for any voice audio and speech application
Wired Boom

Element:Back Electret Condenser

Frequency Response: 20Hz-20KHz

Sensitivity: -44dB±3dB

Output Impedance: 2k Ohms±30%

Max Input SPL: 130dB

Power Supply: DC 1.5V-10V
Comfortable and Durable
Offers smooth frequency response with adjustable wired boom for reliable performance.
Minimum Mic Visibility
This mic is made of rugged and high-quality material with beige color for minimum visibility during classrooms, houses of worship, theaters, and gyms.
3 Pin Mini XLR
Compatible with bodypack that has 3 pin mini XLR connector, including Samson systems, AKG systems, Phenyx Pro systems, and more. Ideal for DJ, MC, singing, recording, and so on.