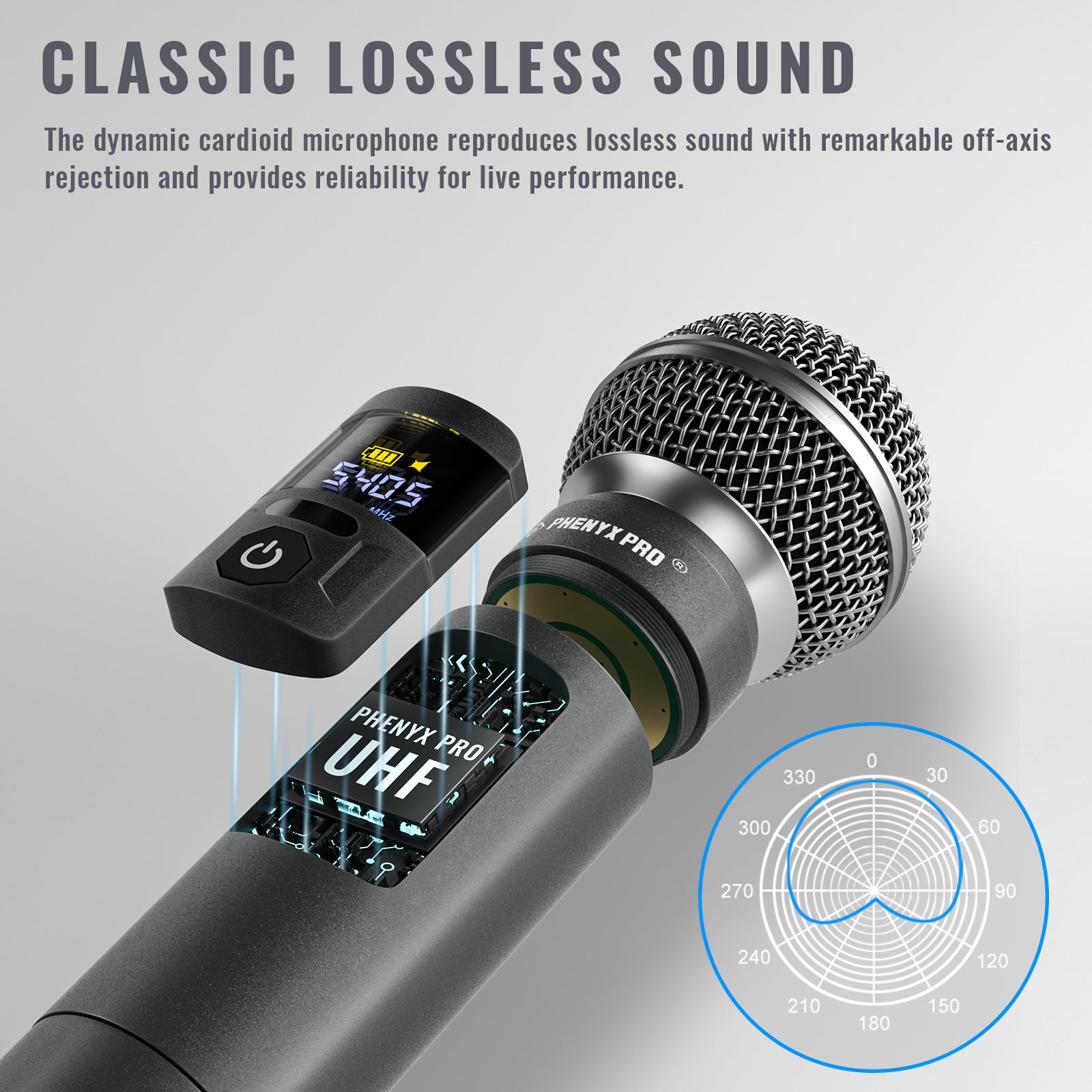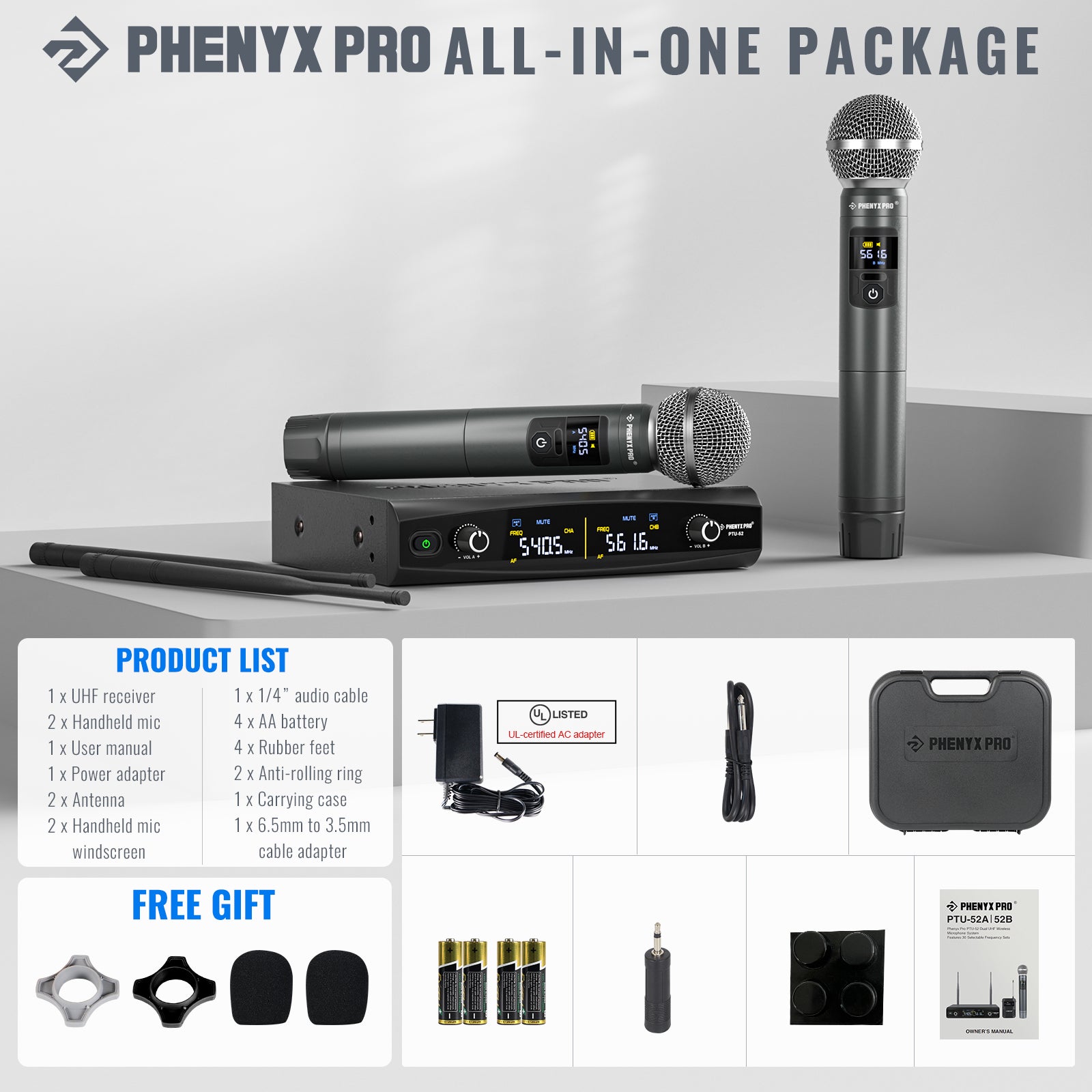 PTU-52 | Dual Wireless Microphone System w/ Frequency Hopping (2H/1H1B)
With its clear and crispy audio, the PTU-52 is a flexible and versatile dual wireless microphone system that is a must-have for applications such as outdoor events, karaoke, and more. This model is equipped with 30 adjustable frequencies, allowing multiple systems to operate simultaneously. With its rugged housings and outstanding performance, the PTU-52 is built to last and help you show your best game to the audience.
Features
2-channel design with selectable frequencies in 500MHz frequency band.
Crystal clear audio quality with cardioid pickup pattern to minimize noise.
Sturdy construction for the receivers and transmitters.
Quick and easy frequency adjustment from the transmitters.
Two XLR outputs for each channel and one 1/4" TS unbalanced mixed output for combined audio.
Up to 200ft long operation range.
> 8 hours battery life for each transmitter.  
PTU-71
One of the most beloved wireless mic system for small to large venues.
Reliable Performance
With the PTU-71 receiver, you can expect stable and reliable performance for your events. Be it wedding hostings, public speeches, preaching and so on, you can put more focus on your message and let us take care of the rest.
Exceptional Audio Quality
Equipped with cardioid pickup pattern mic capsule, this handheld transmitter is able to render crystal clear audio for your performance.
Excellent Durability
Feel the microphone in your hand. Its toughness and ruggedness are never a secrect.
Intuitive Synchronization and Setup Process
With the IR Sync technology, it is a breeze to connect the microphone to the receiver. Pair it and start rolling!
Frequently Asked Question