How to Connect Wireless Dynamic Microphones to a Computer?
Navigating the digital audio landscape? This blog provides a comprehensive guide to the computer-based music workflow. Learn the smart way to connect wireless dynamic microphones to your computer. Dive in!
The digital age has revolutionized the way we create and share sound and music. Whether for home recordings, music production, or live streaming, connecting microphones to a computer has become essential. We at Phenyx Pro often receive questions regarding this type of connection with our wireless microphone systems. In response, this blog article serves as a detailed guide on how to connect our wireless dynamic microphones to a laptop or desktop computer.
While professional-grade condenser microphones are common in recording studios and USB mics serve as a handy tool for podcasting and live streaming, dynamic microphones offer an attractive alternative. Phenyx Pro's range, including the PTU analog and PDP digital wireless microphone systems, offer accessible, high-quality wireless dynamic mics that not only provide excellent noise isolation but also render greater freedom and flexibility.
When considering connecting a wireless microphone to a computer, it's crucial to address audio signal format and sound quality. Generally, mic receivers output analog audio signals that need conversion into digital audio signals for computers to read, edit, and record. While many computers have a built-in sound card/audio interface for this conversion, a direct connection via a 1/4" to 1/8" TRRS adapter can often lead to compromised sound quality. This can be attributed to dynamic mics transmitting somewhat attenuated signals, leading to reduced clarity.
To combat this issue, incorporating a standalone audio interface or a USB mixer (an audio mixer with a built-in USB audio interface) is beneficial. Both devices offer enhanced signal clarity with mic and line level inputs as well as built-in preamps and provide easy sound monitoring. But which is right for you? Let's delve into their functionalities and applications.
Audio interface
A standalone audio interface, such as the popular Focusrite Scarlett 2i2, is popular in home studios, facilitating multitrack editing and recording using a digital audio workstation (DAW) app on your computer or mobile device. It's the go-to choice with high-quality signal transmission for professional recording, podcasts, or voiceovers. To get started, simply connect your microphone or its receiver to the interface using the appropriate cables, and then connect the interface to your computer via a USB or Thunderbolt cable. With your DAW software, you're all set to produce and record.
USB mixer
A USB mixer, on the other hand, provides more hardware controls, such as EQ adjustments, panning, built-in effects, and more. Its USB audio interface sends a stereo mix to your computer, making it convenient for live performances and live streams. The Phenyx Pro PTX-15, for instance, is a portable USB mixer catering to diverse events. It features 4 mic and line level inputs, 3-Band EQ, 5-Band equalizer, 16 DSP effects, Headphone and multiple auxiliary jacks, USB audio interface, and Bluetooth function. To stream your performance live, simply connect each signal to the mixer, mix the sound using the hands-on controls, and then connect the mixer to your computer or device.
For those seeking advanced features, a multitrack USB mixer like the TASKAM Model 12 Mixing Console combines the benefits of an audio interface and a USB mixer for multi-track recording solutions. However, this versatile beast requires a more substantial investment.
Conclusion
In summary, to connect wireless dynamic mics to your computer or mobile device, an audio interface or USB mixer is required. Your choice depends on your budget and requirements. An audio interface delivers original unprocessed sound in multiple tracks, ideal for home recording and music production. Conversely, for live performances and live streams, a USB mixer is a practical choice.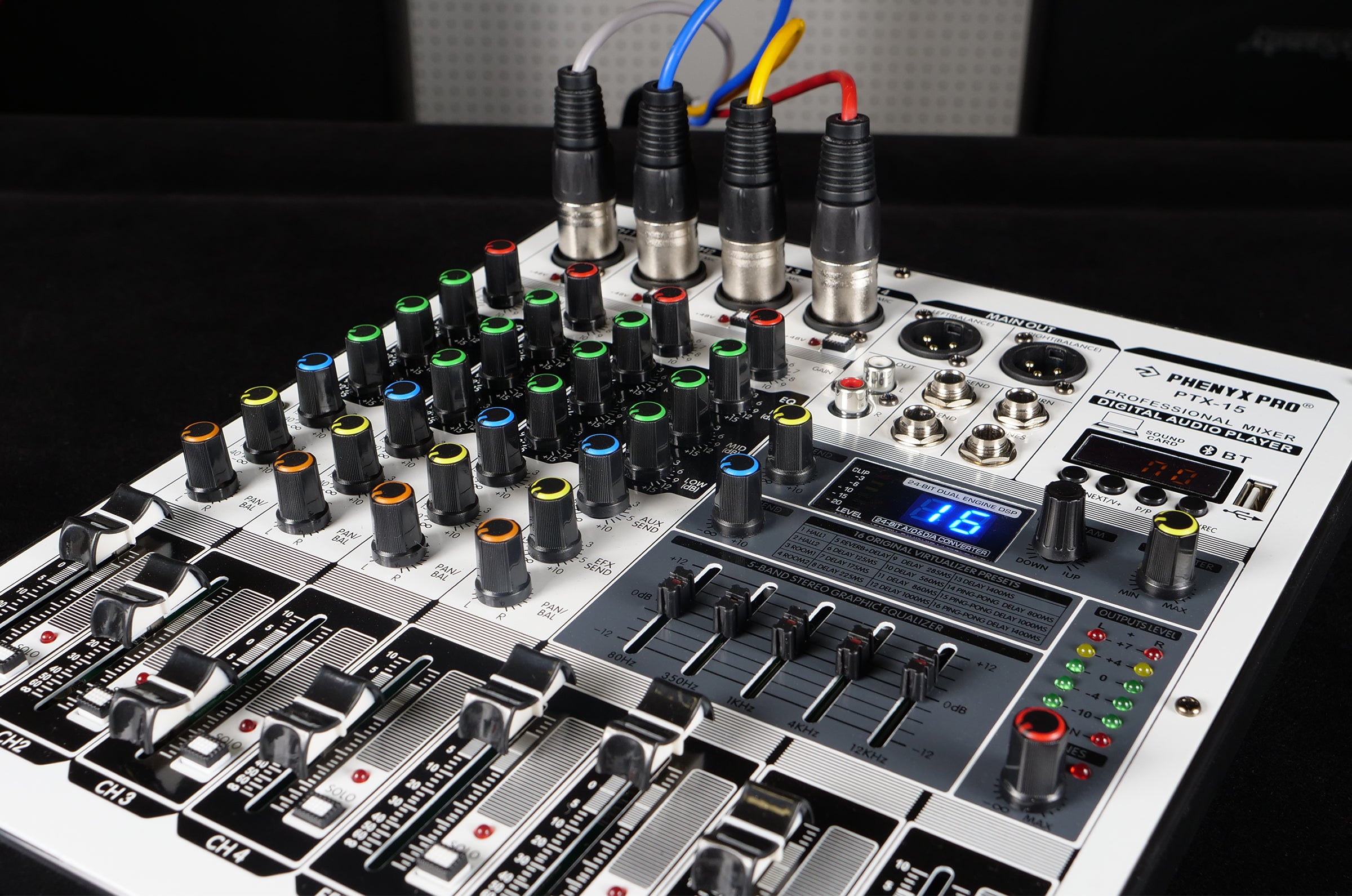 This tutorial article is going to guide you through the PC function for the Phenyx Pro PTX-15 audio mixer.
Learn More
Oct 21, 2022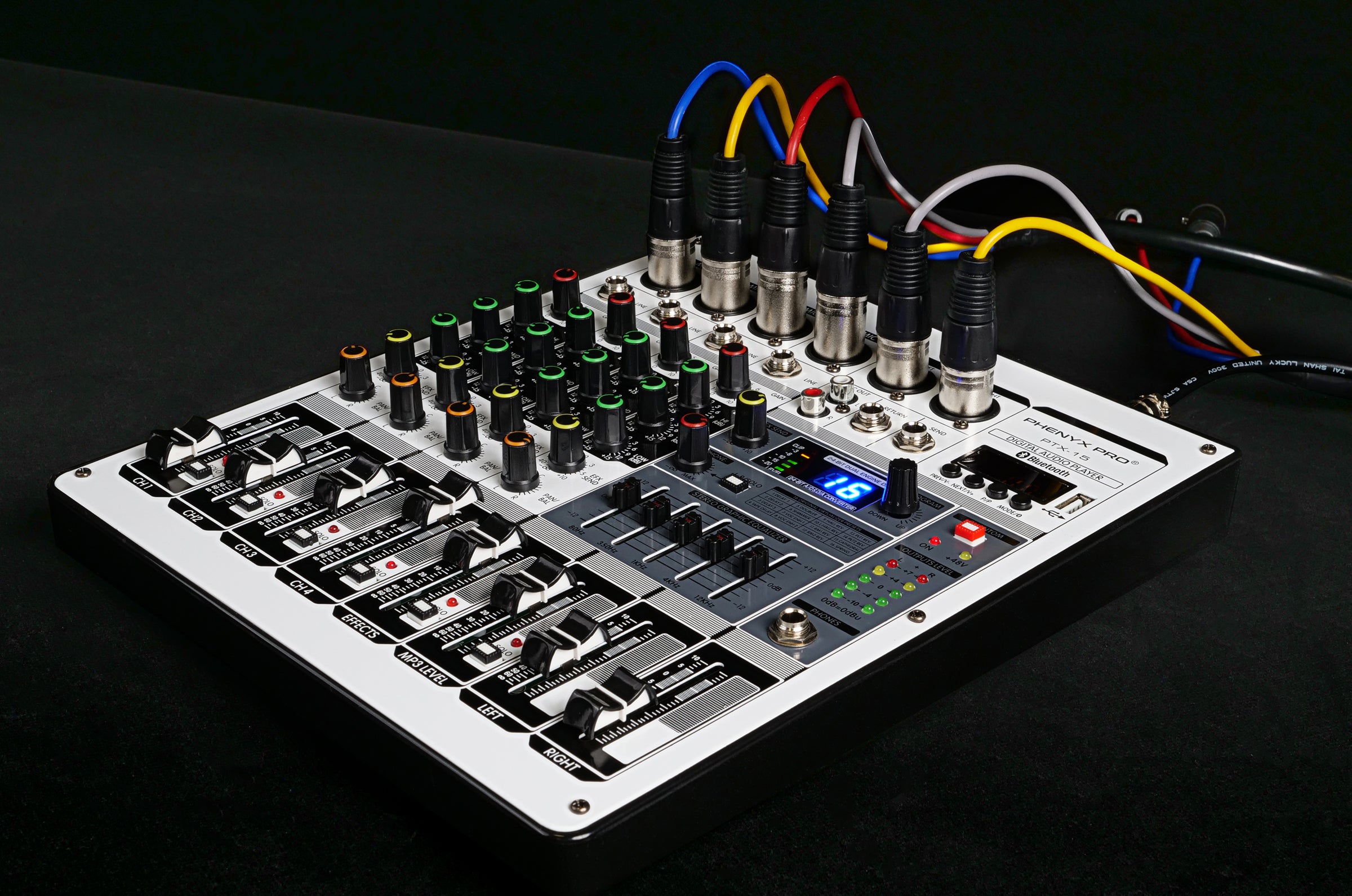 This tutorial article is going to guide you through the USB function for the Phenyx Pro PTX-15 audio mixer.
Learn More
Mar 13, 2022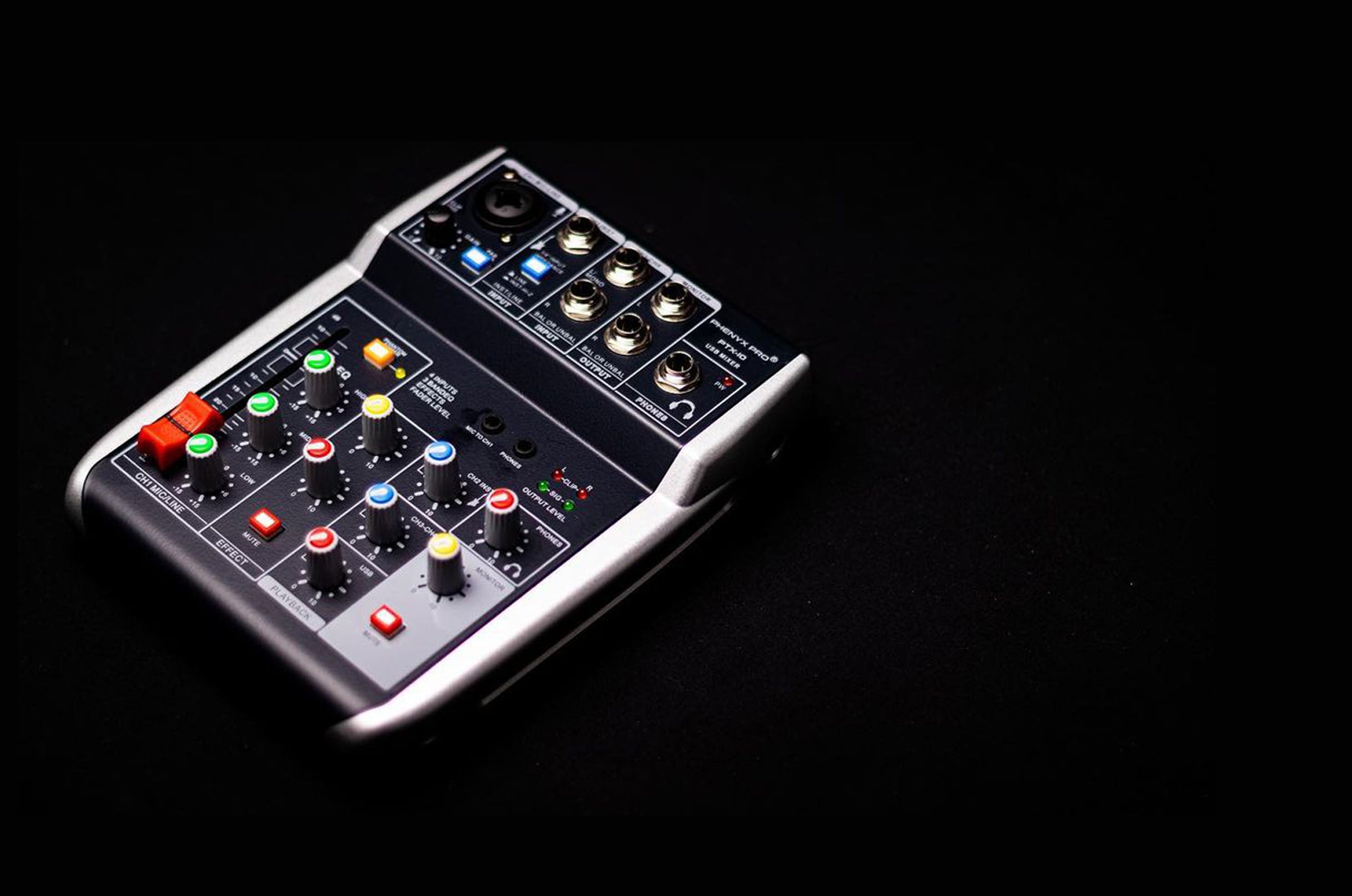 In this article, we're going to show exactly what you need to launch your very own online radio station!
Learn More
Nov 23, 2022